July 10: Gavin Bieber on his and Jake Mohlmann's recently completed tour, Alaska Majesty
Our Alaska Majesty tour found everywhere below average temperatures and a lingering sense of a wintery spring. Despite the chill, or perhaps because of it, the trip was wonderfully mosquito free, and we experienced sunny conditions nearly throughout. This year we started around Nome which was, as ever, amazing. Here we enjoyed point blank views of birds like Rock Ptarmigan, American Golden-Plover, Arctic Warbler, and the dazzling Bluethroat (still in its active song flight courtship stage) as well as a surprise in the form of a nesting pair of White Wagtails out on the Teller Road.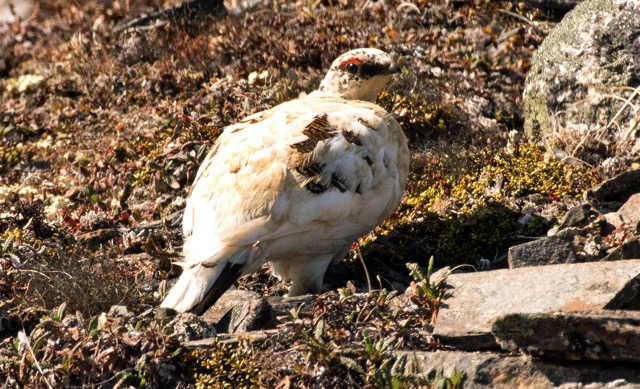 Rock Ptarmigan - Image: P.Baum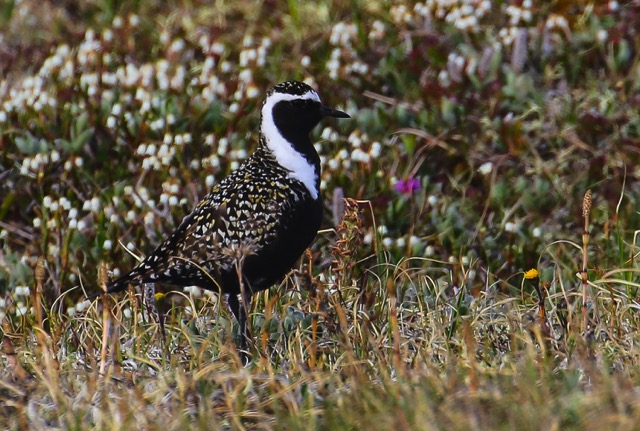 American Golden-Plover - Image: J. Hopkins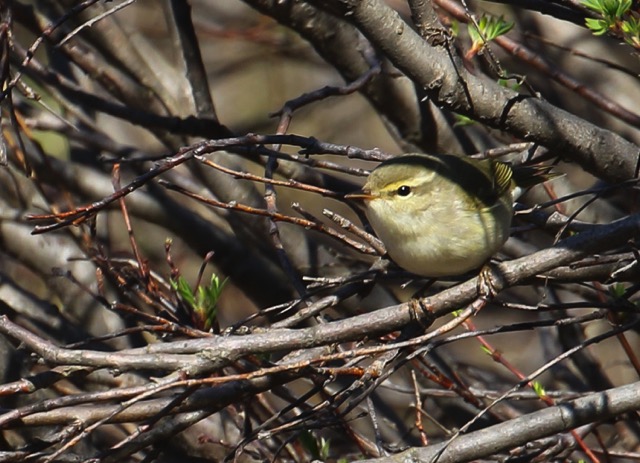 Arctic Warbler - Image: J. Hopkins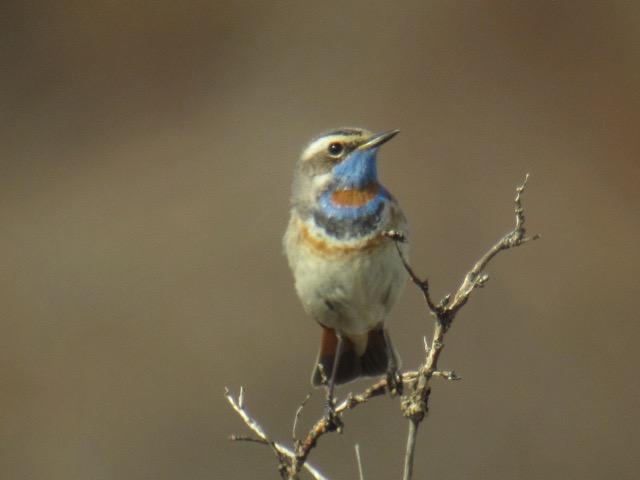 Bluethroat - Image: G. Bieber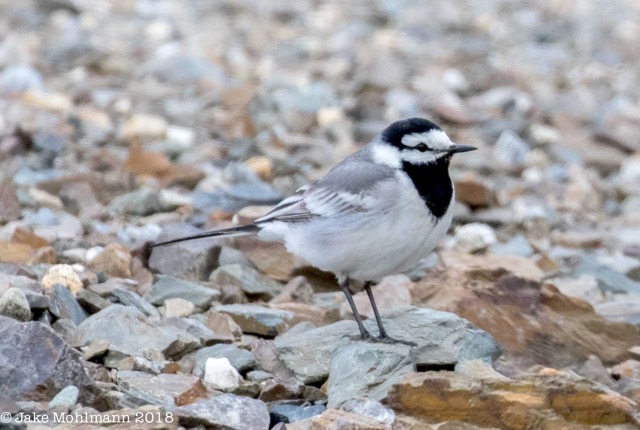 White Wagtail - Image: J. Mohlmann
We then moved inland, traveling through the extraordinarily scenic Alaska range and the Denali region. Here we found Smith's Longspurs on territory, a nesting pair of Northern Hawk Owls perched atop some roadside spruce trees and a strutting Spruce Grouse that scuttled off the road at our approach.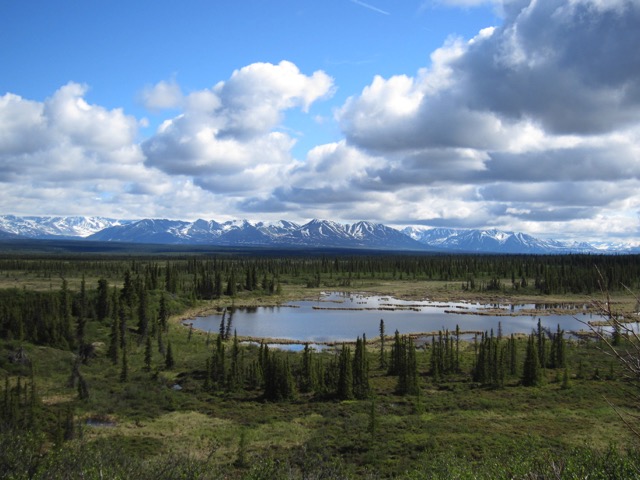 View from the Denali Highway - Image: G. Bieber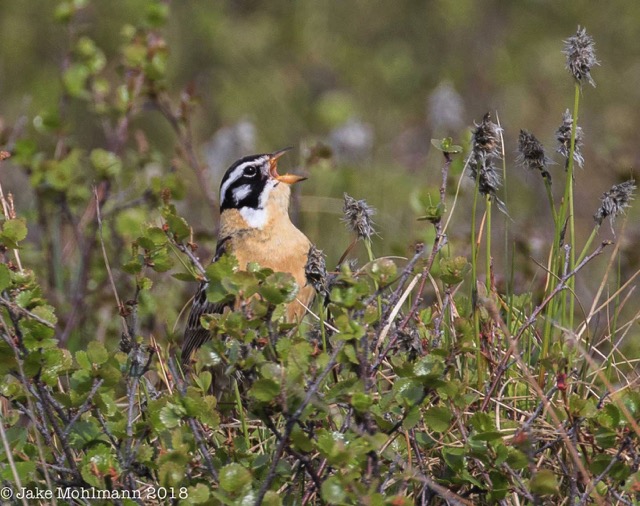 Smith's Longspur - Image: J. Mohlmann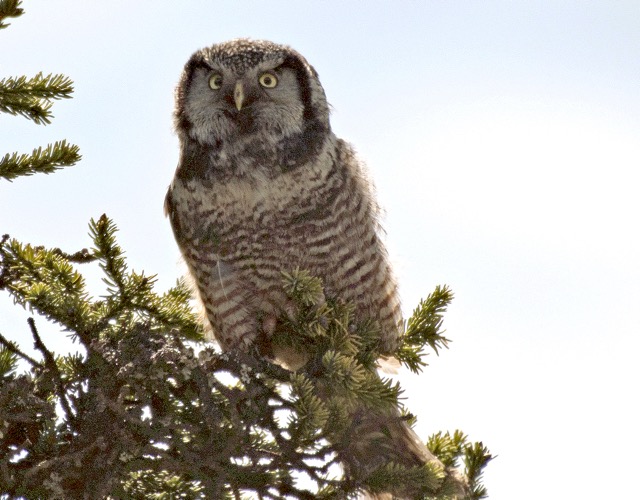 Northern Hawk-Owl - Image: P. Baum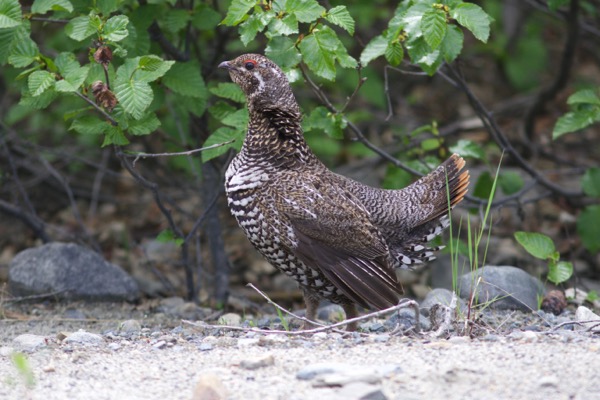 Spruce Grouse - Image: J. Mohlmann
Our final area for the main tour was Seward, where we found the beautiful Resurrection Bay under full sun, with Humpback and Fin Whales, Orca and tame Bald Eagles really putting on a show. The towering forests here were filled with the song of Townsend's Warblers, here at nearly the northern limit of their range.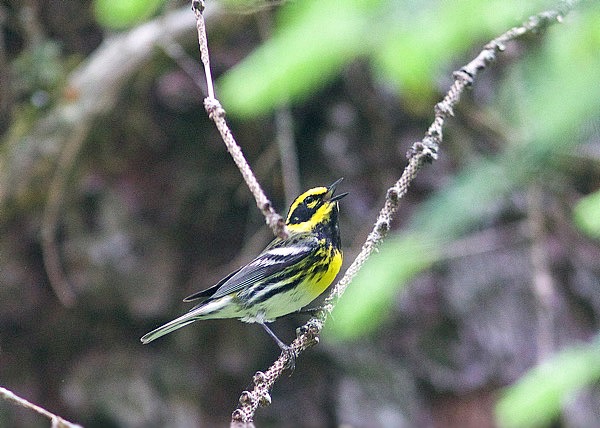 Townsend's Warbler - Image: J. Mohlmann
Our tour extensions were both incredible. Although we had to negotiate some transportation complications for the Pribilofs we managed to fly in and out on the appropriate days, and enjoyed a spell of reasonable weather while on the island. The local breeders like Red-legged Kittiwake, Red-faced Cormorant, Rock Sandpiper and Crested Auklet all posed nicely for our cameras this year. And in addition to these expected species, and a fine assortment of mammals including Northern Fur Seal and Arctic Fox we tracked down some nice rarities such as Terek Sandpiper, Oriental Cuckoo and Tufted Duck.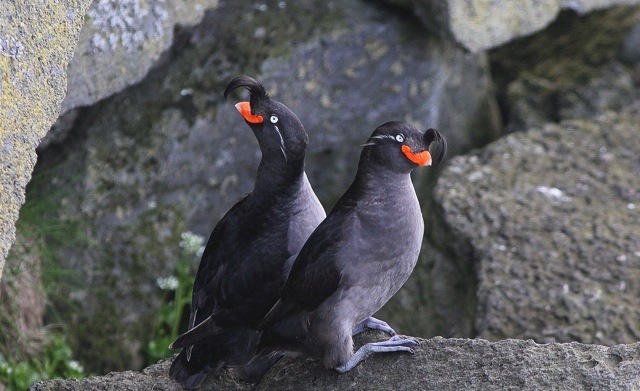 Crested Auklet - Image: G. Bieber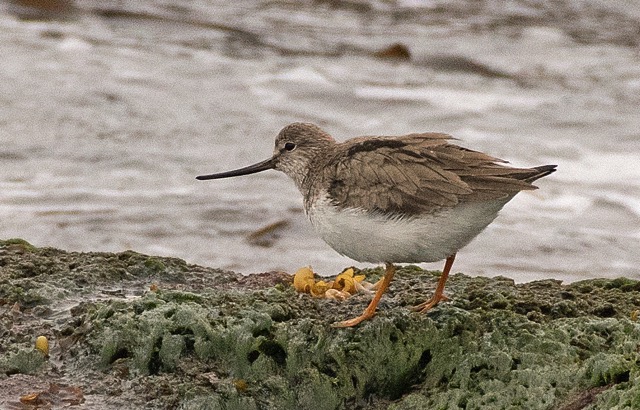 Terek Sandpiper - Image: P. Baum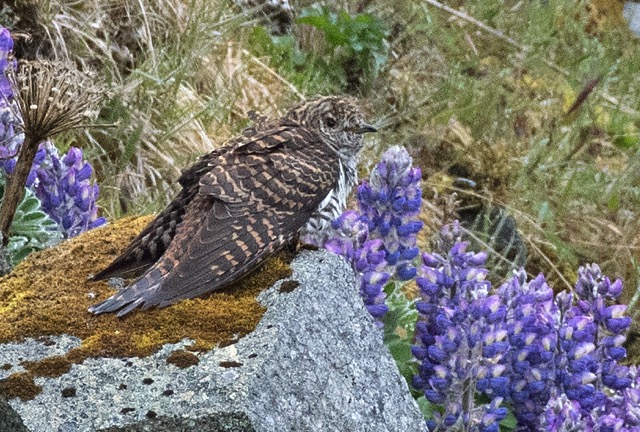 Oriental Cuckoo - Image: P. Baum.
On our post tour extension to Barrow we arrived to find much of the tundra still firmly locked in winter, although with temperatures in the low 50's and bright sun our whole visit the snowbanks were melting rapidly. This year's trip was perhaps our best ever, as over parts of three days we reveled in close up views of the expected birds here including Snowy Owl, Steller's and Spectacled Eiders and a host of shorebirds on their breeding grounds.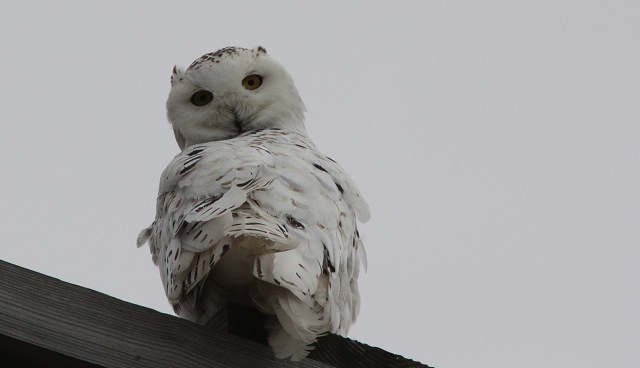 Snowy Owl - Image: G Bieber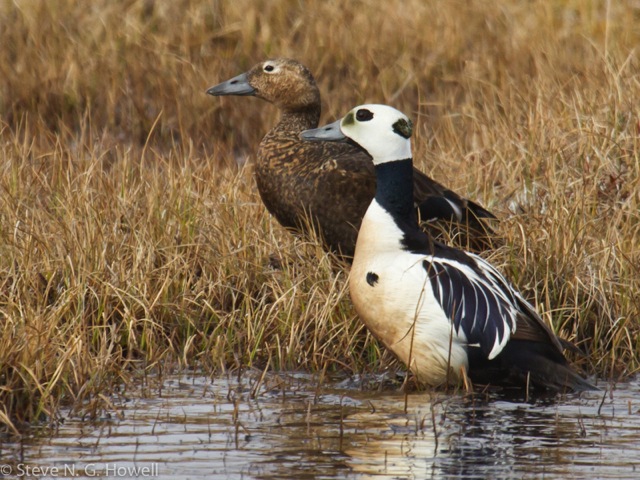 Steller's Eider - Image: Steve Howell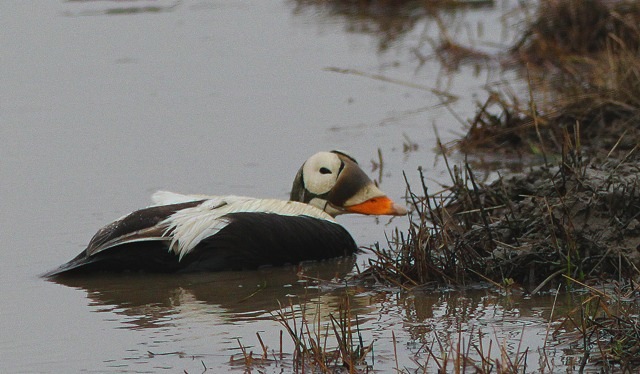 Spectacled Eider - Image: G Bieber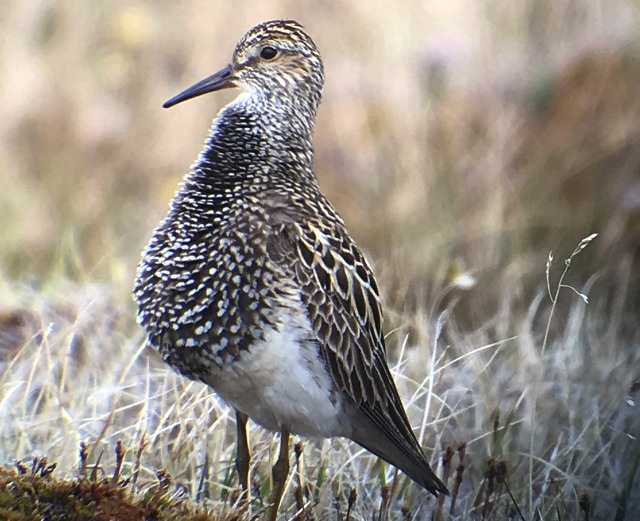 Pectoral Sandpiper - Image: G Bieber
Here too were elegant Sabine's Gulls courting, a vagrant Gray-tailed Tattler that allowed us close approach, and perhaps the birds of the trip; a trio of blushing pink Ross's Gulls that showed well for us on both days of our visit, marking the first time in 15 years that we have recorded this amazing species on our Alaska Majesty tour.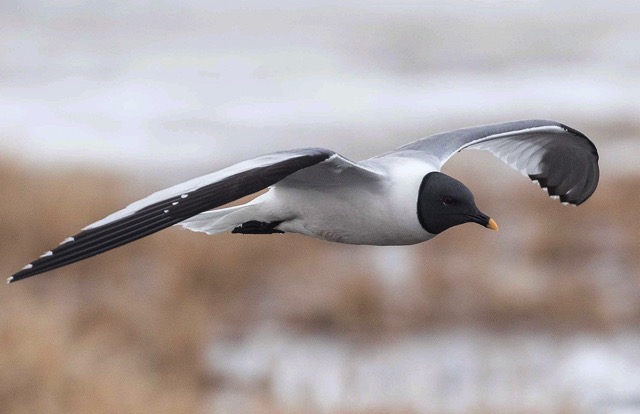 Sabine's Gull - Image: J Mohlmann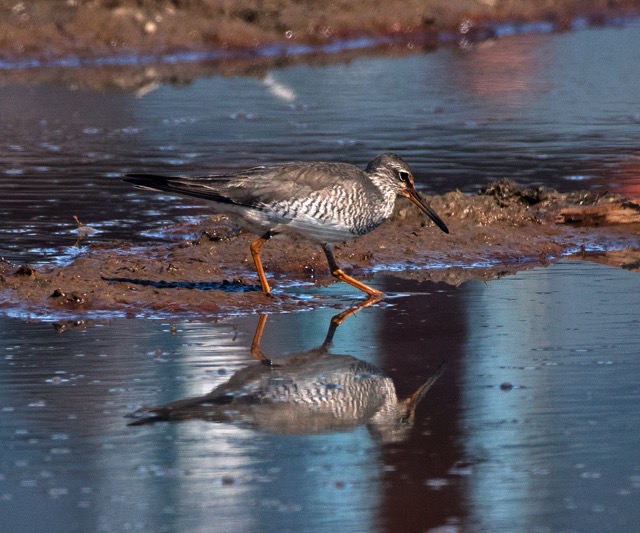 Gray-tailed Tattler - Image: P. Baum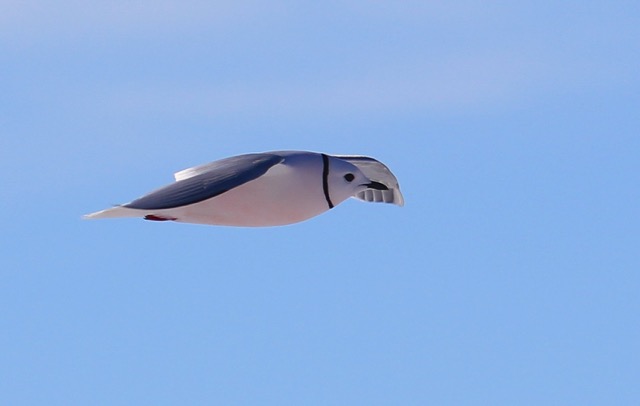 Ross's Gull - Image: J Hopkins
In all we tallied about 170 species on the main tour, and 192 including the extensions to Saint Paul Island and Barrow. The variety and abundance of birdlife, the great wildlife, and the extraordinary natural beauty make Alaska Majesty one of the best birding tours anywhere.
Posted: July 10, 2018