June 26: Luke Seitz on his recently completed tour to Guatemala
Our first Guatemala tour in a number of years had wonderful experiences with a number of regional specialties alongside abundant Neotropical migrants. The trip started off with a bang, finding beautiful Pink-headed Warblers on just day two – like a strawberry dusted with snow, dipped in a fine Pinot Noir…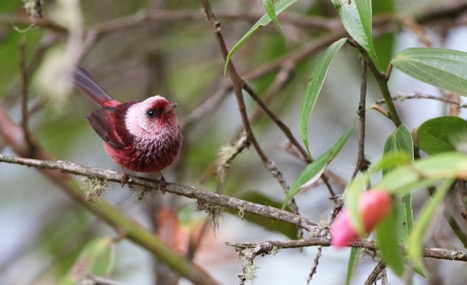 From the edge of the mixed pine-oak forests where the Pink-headeds reside, along with a long list of other fine birds including Blue-throated Motmot, Hooded Grosbeak, and Blue-and-white Mockingbird…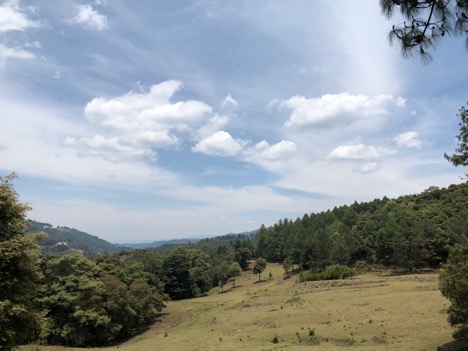 …we journeyed to the high volcanic peaks around Lake Atitlán, where a difficult hike provided Horned Guan for some, and outstanding views of Lesser Roadrunner.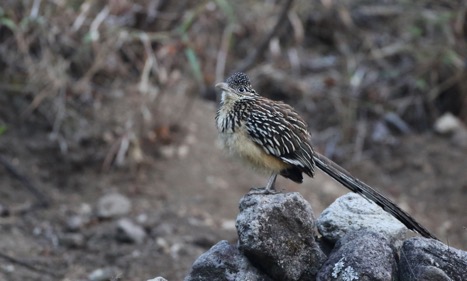 The main tour ended with eye-melting views of the dazzling Garnet-throated Hummingbird; we soaked up at least ten individuals feeding unconcernedly in front of us for over an hour...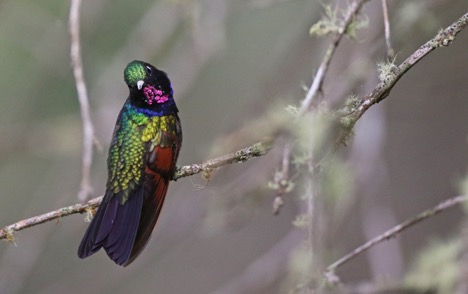 ...in lush cloud forest, home to not only the Garnet-throateds but also Unicolored Jays, and many others!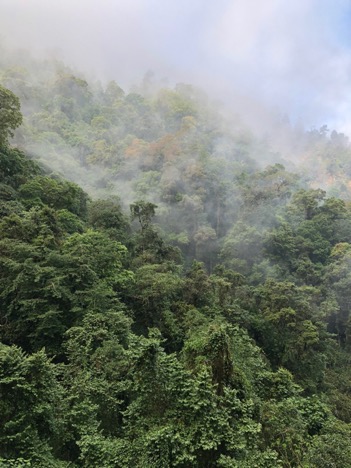 The Tikal extension was excellent. Ocellated Turkeys such as this displaying male were easy to see around the entrance, and we were treated as well to stunning views of Royal Flycatcher with its crest fully raised (!!!), a hulking Black-and-white Owl, Orange-breasted Falcon, Black-throated Shrike-Tanager, and tons more…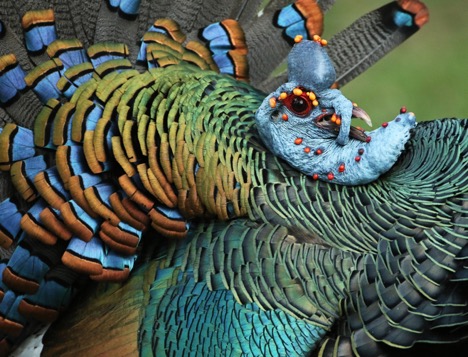 …all set in a backdrop of incredible Mayan temples. Needless to say, this small Central American country has a lot to offer the birder –already looking forward to returning next year!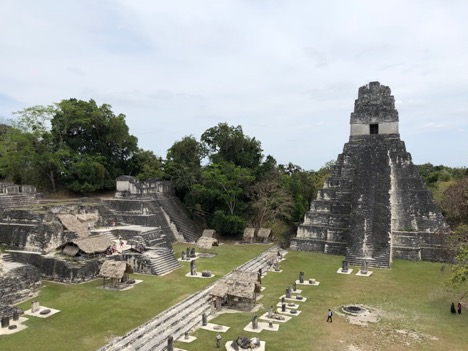 Posted: June 26, 2018