Our tour coincided with a period of unseasonably cool, overcast weather (including some highly unusual May rainfall), but we very much enjoyed birding in seventy degree temperatures. The many highlights scattered throughout our 209 species ranged from gaudy Scott's Orioles coming in to grape jelly, to Buff-collared Nightjar with its arresting calls, and from a Five-striped Sparrow in the rocky borderlands to a Rufous-capped Warbler in Florida Canyon and a dazzling Blue-throated Hummingbird in the incomparable Chiricahua Mountains.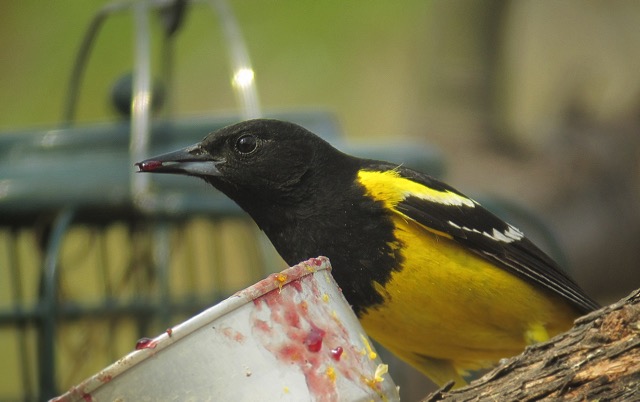 Scott's Oriole, a bird with both beautiful plumage and song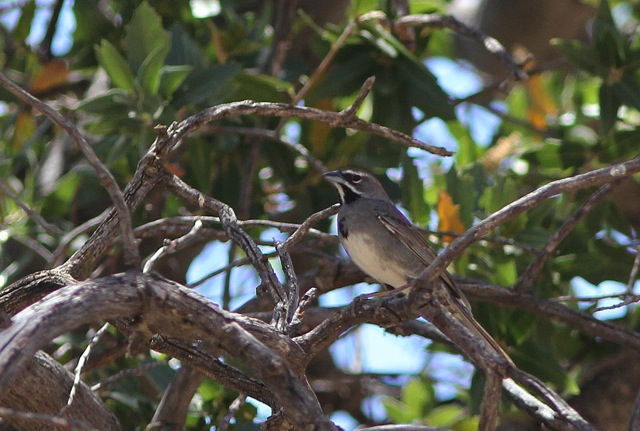 Five-striped Sparrow at one of its very few known breeding locations in the U.S.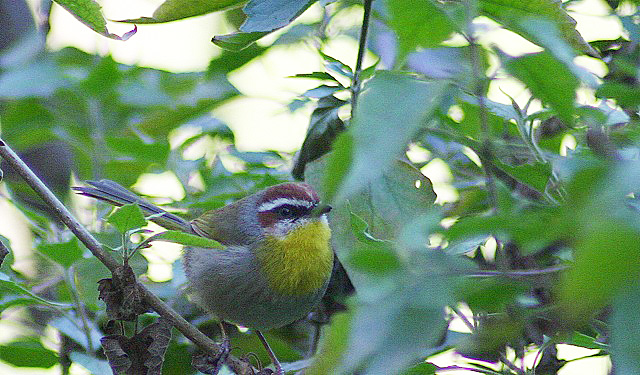 The chatty, perky Rufous-capped Warbler, still very scarce but now a resident in several southeastern Arizona Canyons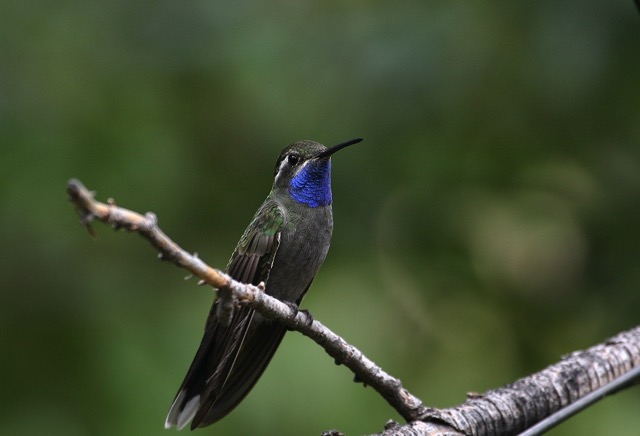 Blue-throated Hummingbird, beautiful and a fierce protector of its nectar source
Wonderful birds presented at every turn but as is often the case, bird of the trip laurels fell to Montezuma Quail, which we saw on multiple occasions this year.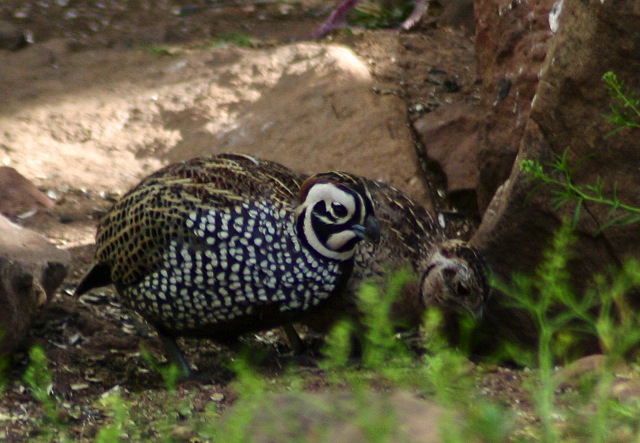 Montezuma Quail; some years we can't find any but thankfully not this year
Perhaps as expected for a tour with "Owls" in the title, we saw nine species of these sleep-robbers and heard a 10th.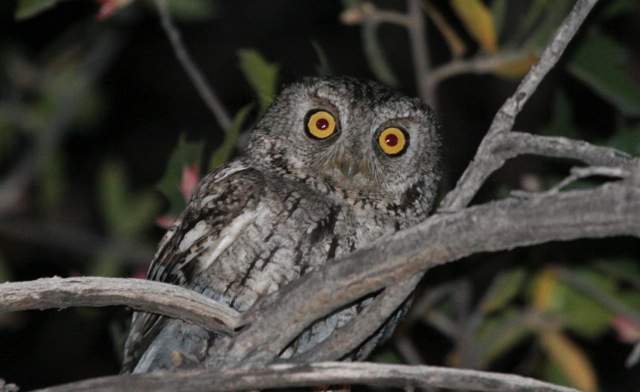 Whiskered Screech-Owls are remarkably common in the oaky canyons
There are few places in North America where one can combine such a wide array of spectacular birds, fascinating mammals and reptiles and endless stunning desertscapes. It's a truly excellent tour!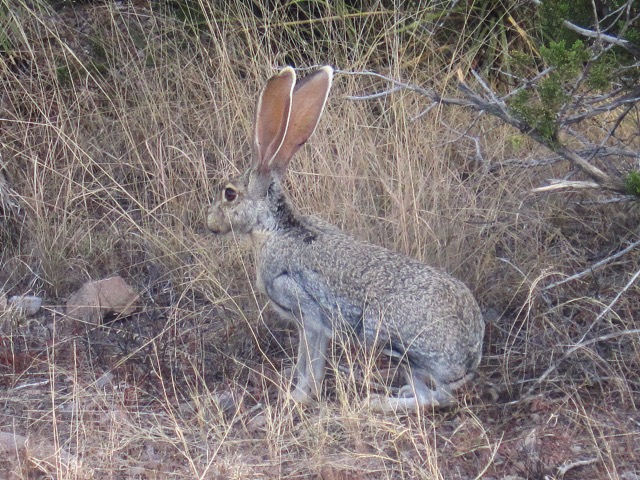 The extraordinary Antelope Jackrabbit, an Alice in Wonderland moment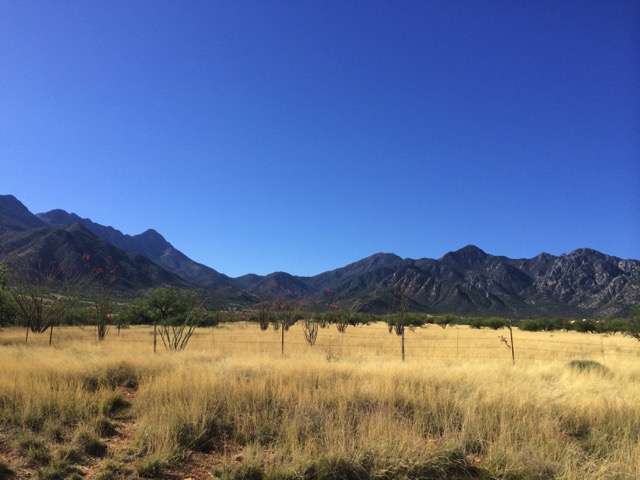 The grassy approaches to Madera Canyon
Posted: May 23, 2017