Baja California's Cape region was incredibly birdy and a delightful place to spend a week in early February this year. We had a blissful time wandering through migrant-filled oases, taking aimless, unhurried walks through fascinating deserts and along remote beaches, and taking a morning boat ride on Magdalena Bay with an unforgettable whale experience as well as countless birds. We also had one amazingly delicious fresh seafood meal after another while enjoying each other's company in a small group that meshed really well.
We connected with the three currently accepted Baja endemic species even before lunch on our first day, with Belding's Yellowthroats followed shortly by a Gray Thrasher that sat confidingly only a few yards away.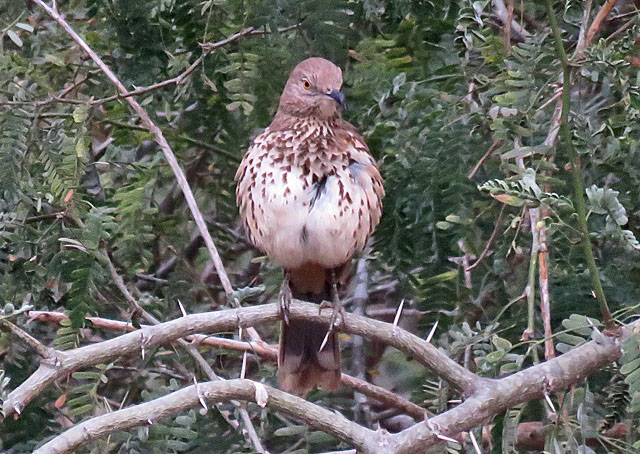 We had several good views of Xantus's Hummingbird this year, and one particular male that seemed to be feeding on some sort of exudate from palm flowers often perched just a few feet away.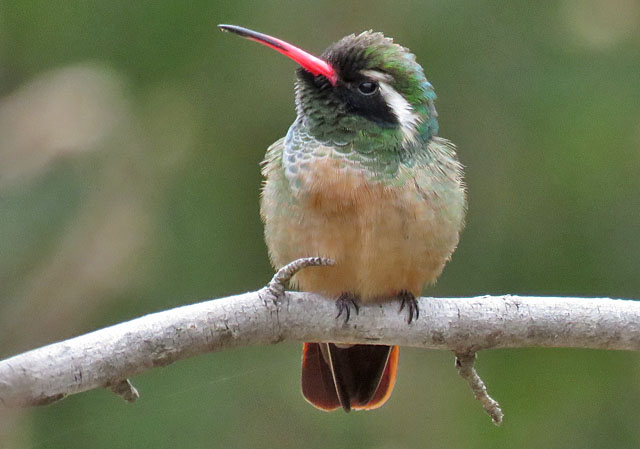 Orange-crowned Warblers were unusually abundant this year, pishing up in the dozens and dozens; on just one that perched for some time below eye level we could see the rarely glimpsed namesake.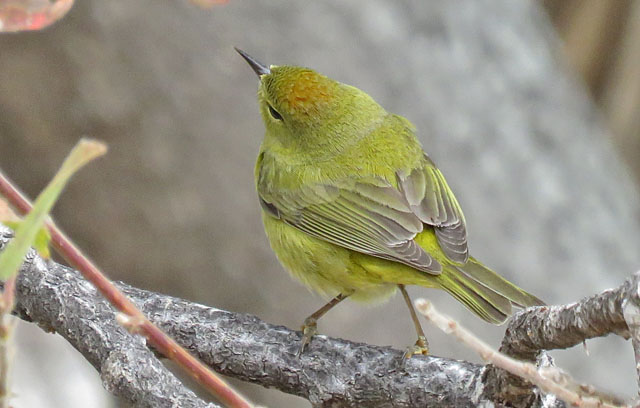 An endemic subspecies and a possible split is the Northern (or "Cape") Pygmy-Owl, of which we saw two on our trip into the Sierra Laguna foothills.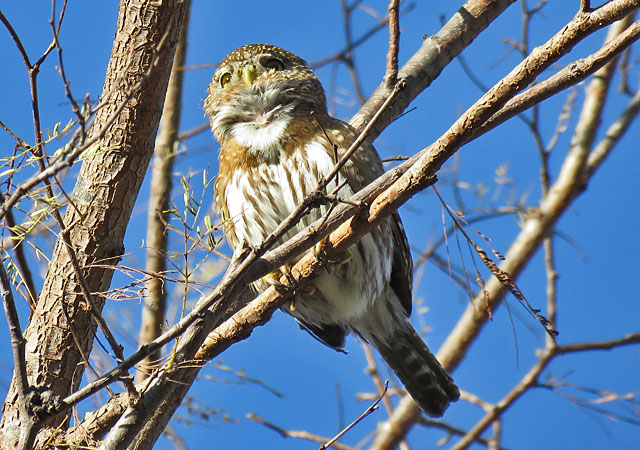 The birding near La Paz was fantastic. Here we had our best views of the Gulf of California endemic Yellow-footed Gull.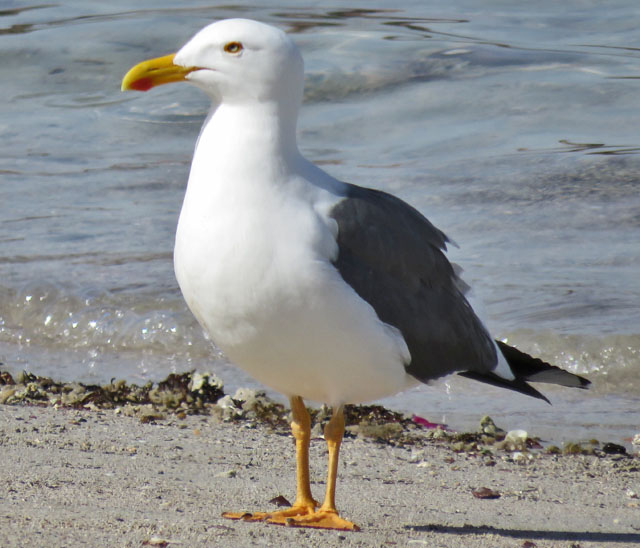 The Centenario mudflats were teeming with thousands of shorebirds, mostly Western Sandpipers, but also many Wilson's Plover, Western Willets, and many others.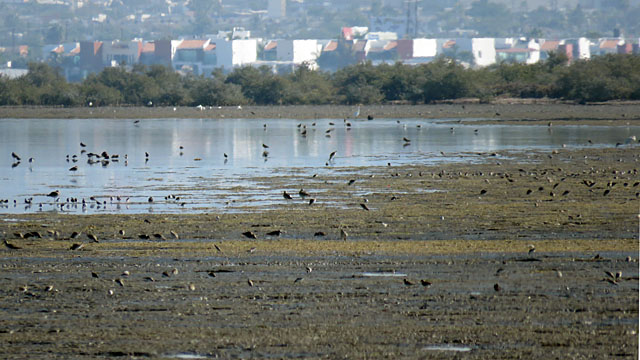 The Long-billed Curlews at La Paz as well as several at Magdalena Bay were among the tour favorites.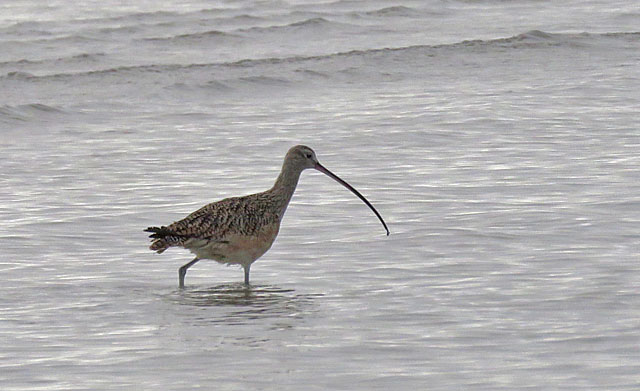 On our whale watching trip we chanced into a feeding frenzy of plunge-diving Brown Pelicans, which upon closer inspection also hosted a small group of Black-vented Shearwaters and a school of hunting Long-beaked Common Dolphins.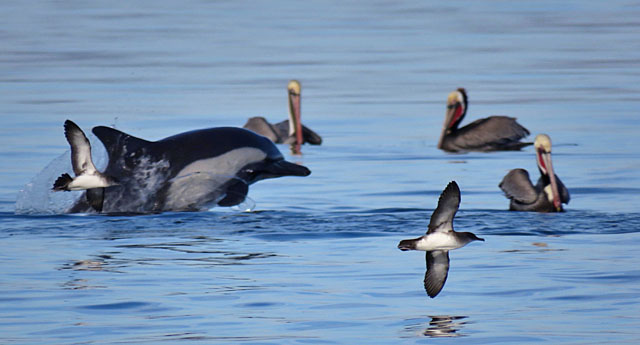 Gray Whales were very active in courting and mating at the mouth of the bay, some so involved in their actions they paid no attention to our presence.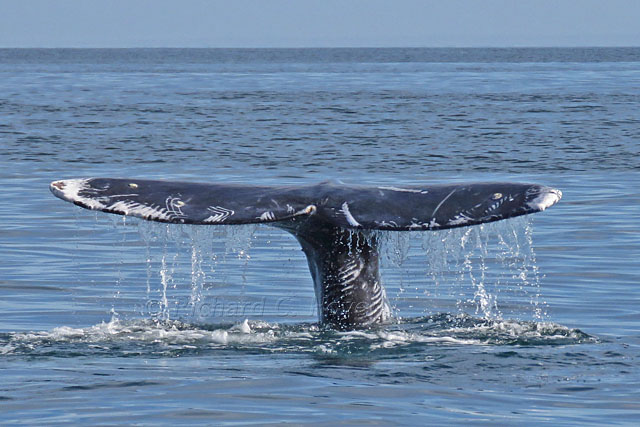 Posted: February 08, 2017