November 02: Ethan has just completed a fantastic tour to Ghana
Ghana ranks high on the list of African birding destinations thanks to a combination of having good infrastructure, excellent forest reserves, a well-established birding circuit, and a bird list approaching 800 species. Our October Ghana tour ended with great success, having ten species of kingfishers, eleven species of hornbills, seventeen species of sunbirds, and a number of new species for the tour such as Wahlberg's Honeyguide (6th record for Ghana), the localized Baumann's Greenbul, Dorst's Cisticola, and Fiery-breasted Bushshrike. It comes as no surprise that White-necked Rockfowl ranked first in the group's Top 5 birds with Blue-moustached Bee-eater, Nkulengu Rail, Red-cheeked Wattle-eye, and Red-fronted Antpecker following close behind. Overall, it was an excellent tour and 2024 can't come soon enough!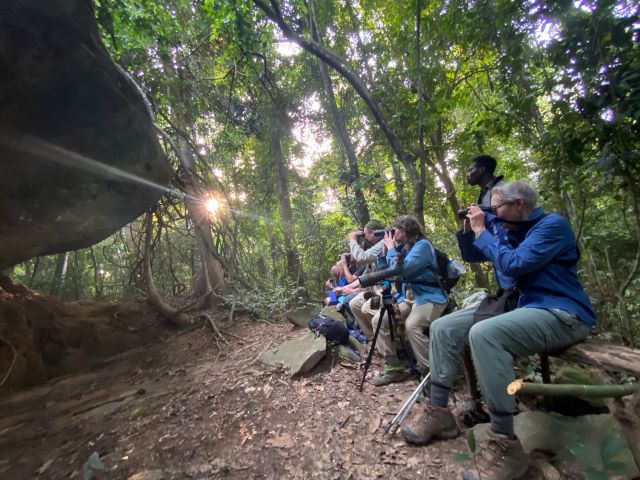 A short walk from our accommodation we arrived at this large boulder in the forest and made ourselves comfortable to wait for the White-necked Rockfowl (Picathartes).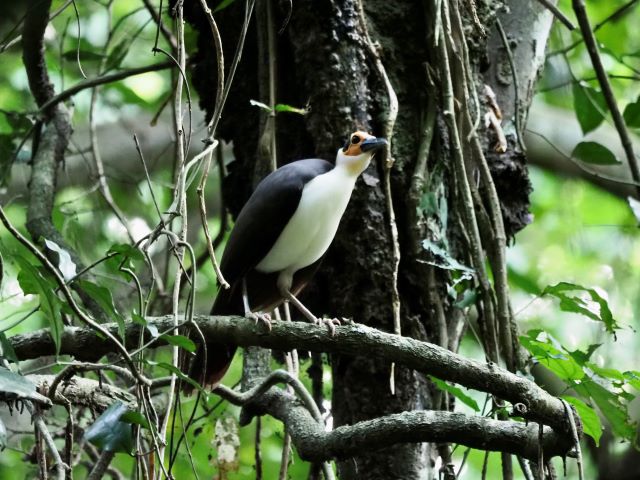 We were treated to excellent views of at least three individuals including this one.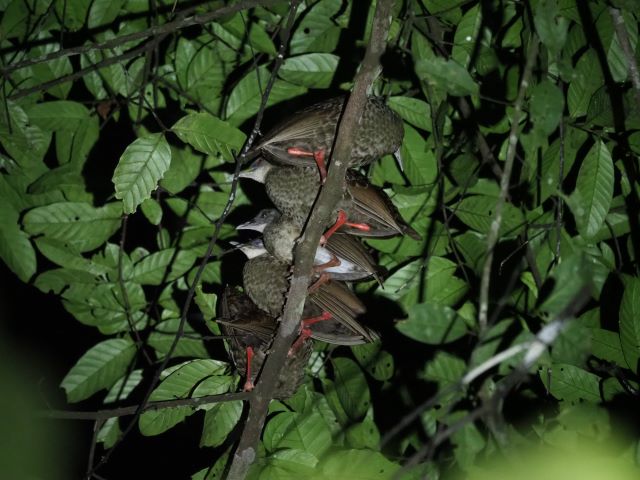 It's always a thrill getting to track down unique and hardly seen birds, especially when they're secretive forest rails. The Nkulengu Rail is named for their onomatopoeic songs and will roost communally high on horizontal branches in West and Central African rainforests.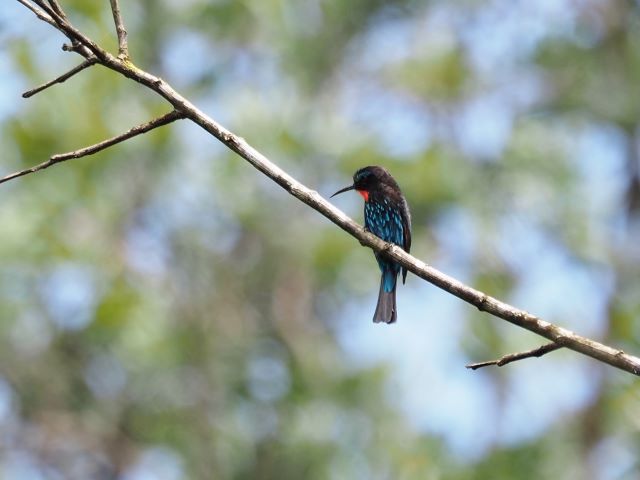 The Black Bee-eater was one of many species of bee-eaters seen on the tour.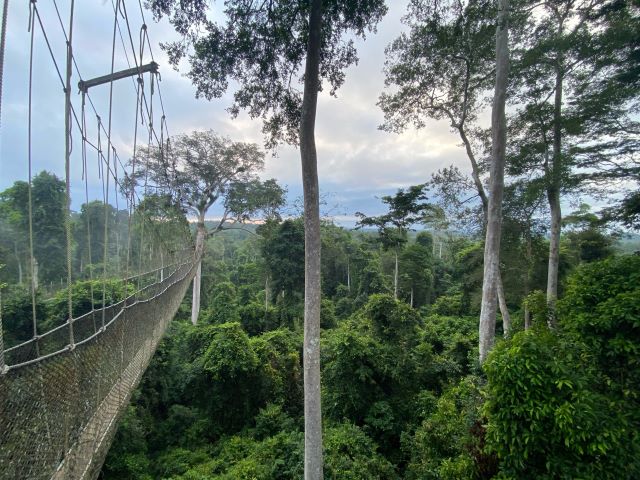 One of the highlights of Ghana is the canopy walkway at Kakum National Park, the only one of its kind in West Africa. Suspended 120 feet over the rainforest, you're rewarded with 360 degree views of the canopy offering an excellent opportunity for viewing species that are typically difficult to see from the ground. Black-casqued and Brown-cheeked Hornbills, Cassin's and Willcocks's Honeyguides, Bristle-nosed Barbets, Violet-backed Hyliota, Rufous-crowned Eremomelas, Ussher's Flycatcher, and Johanna's Sunbird were some of the highlights as was a distant Congo Serpent-Eagle, which could be heard off in the distance.
Posted: November 02, 2023