September 21: Rich Hoyer reports from the recent Oregon in Late Summer tour
A single morning of rain – the first here in western Oregon since early June – was actually quite the welcome change from the otherwise stunningly gorgeous weather with ideal temperatures the entire rest of this year's Oregon in Late Summer tour. A family of Mountain Quail feeding on the shoulder of the Marys Peak Road was one of the more memorable highlights, but with nearly 240 species of birds seen in such varied habitats, it was hard to choose favorites. There was the Barred Owl that flew off the side of the road fully two miles before we got to our predetermined owling location (where we also heard Northern Saw-whet Owl). Snowy Plovers blended so peacefully with their sand dune habitat at the coast, allowing us to approach quite closely and identify one of the color-banded individuals, a three-year-old male. A stop in a lovely patch of old-growth Big Sagebrush produced a subtly beautiful Sagebrush Sparrow. And the Common Poorwill that came in so quickly and landed so close to us was quite the surprise, providing perhaps the shortest night birding foray we've ever done. We made productive stops for butterflies, many dragonflies and damselflies, mammals such as Bighorn Sheep and Pronghorn, and to top them all, a gorgeous Rubber Boa stretched across a remote forest service road.
We connected with all the hoped-for "rockpeckers" on the coast, including this family of Black Oystercatchers.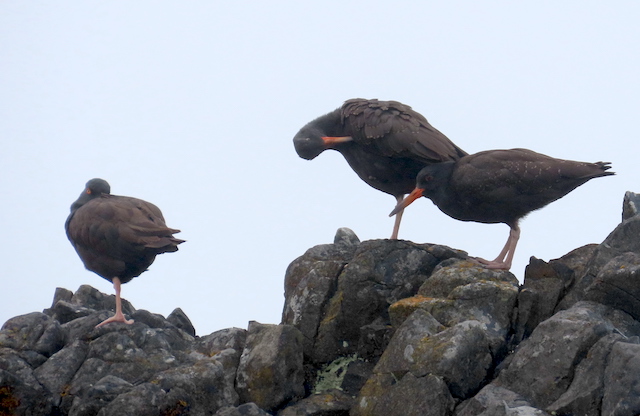 This American Pipit was one of the first fall migrants of its species to grace the Oregon coast this year.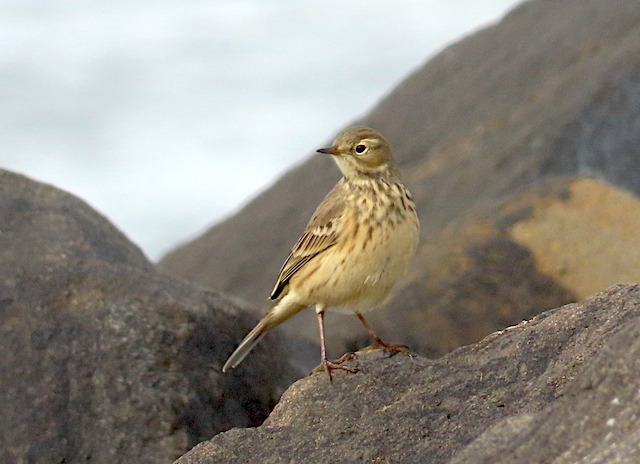 Notably and eerily absent from the pine forests of eastern Oregon, these Clark's Nutcrackers were a rare showing in western Oregon on top of Marys Peak.
We glimpsed many Sage Thrashers, but just this one, our first one near Fort Rock, allowed such close approach.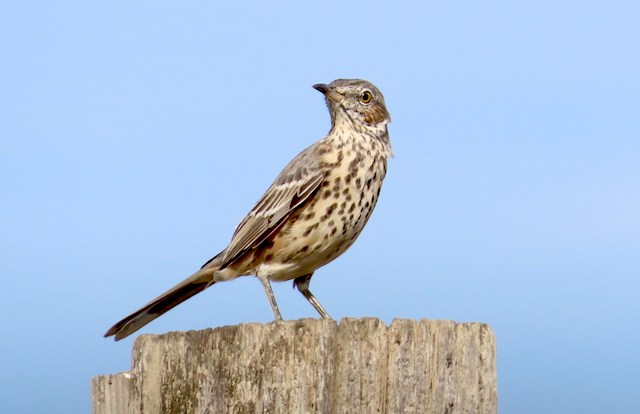 We worked hard for our lone White-headed Woodpecker in the mixed conifer forests north of Burns, only to have this confiding individual at our last morning's picnic breakfast stop far out of habitat.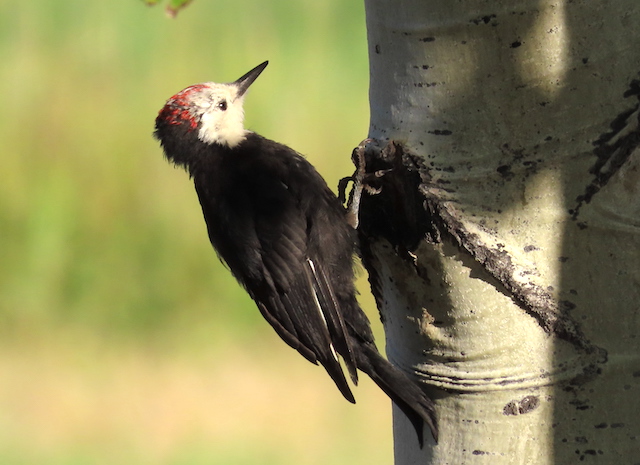 One of the tour highlights was finding this charming Rubber Boa stretched out across a remote forest road.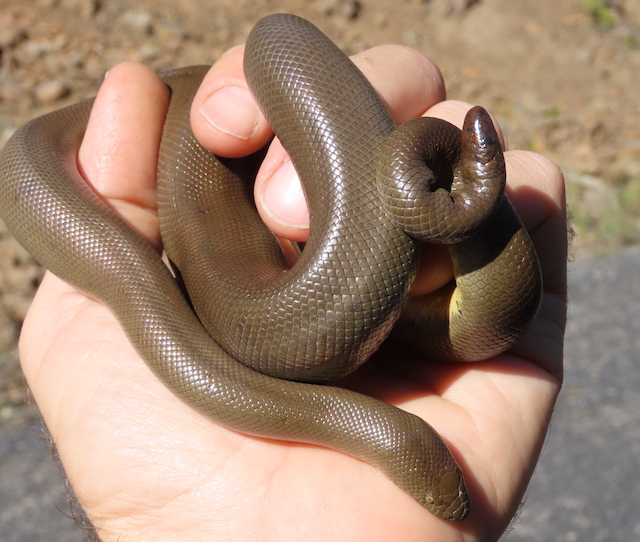 Posted: September 21, 2023