August 12: Rich Hoyer reports from the Mato Grosso region of Brazil
The first of my two Mato Grosso tours this past month was an amazing explosion of birds, mammals, reptiles, and all things natural history. In the Cerrado ecoregion of Chapada dos Guimarães, a field with over 40 Greater Rheas was followed by a close sighting of the always spectacular Red-legged Seriemas was a favorite of the tour.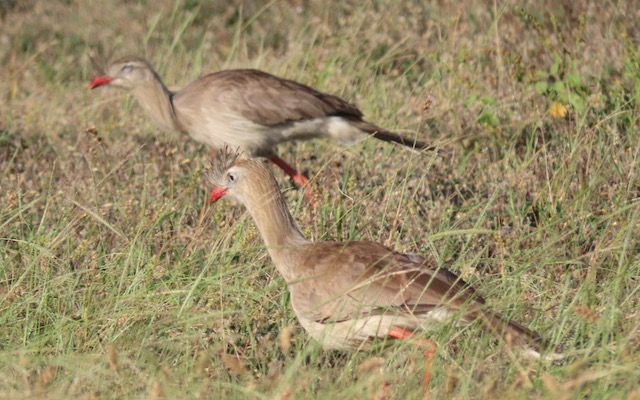 Our four full days in the Amazonian rainforest at the incomparable Cristalino Jungle lodge was far too short to experience the full diversity, but we fared very well, seeing a rare Crested Eagle from one of the two canopy towers.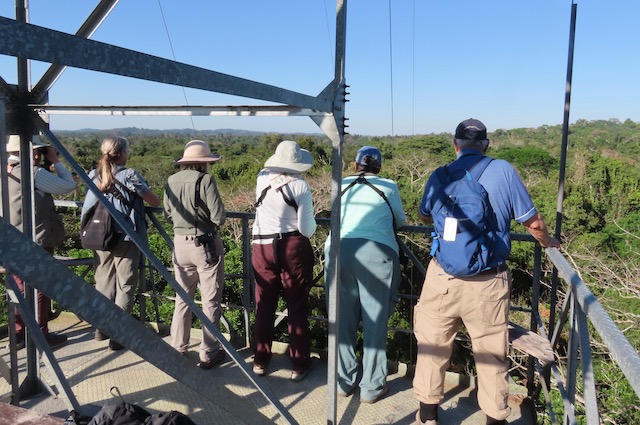 We also were treated to an afternoon bathing party of normally hard-to-find forest understory birds, such as the regional endemic Bare-eyed Antbird.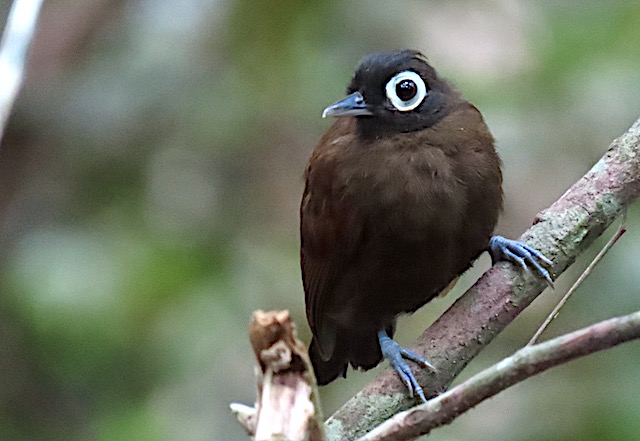 We then moved to the Pantanal, an ecoregion of woods, fields, lakes, rivers, and marshes that was packed full of wildlife. We had views of five jaguars our first morning, one being the well-known female Medrosa, who was still roaming around with her cubs from the previous year.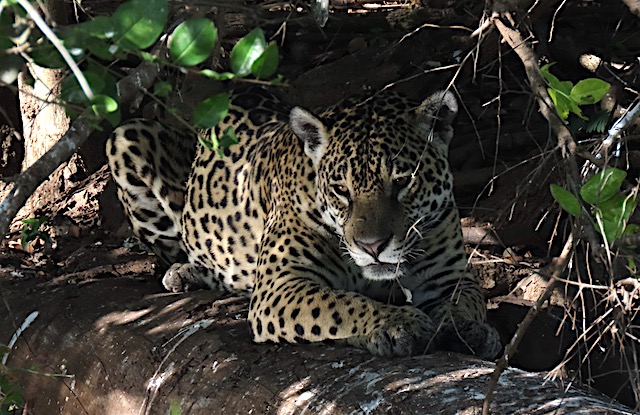 It's hard to imagine a birds more stunning than the many Sunbitterns, Hyacinth Macaws, and Yellow-billed Cardinals we saw in the Pantanal, but a Scarlet-headed Blackbird right next to the road was hard to beat.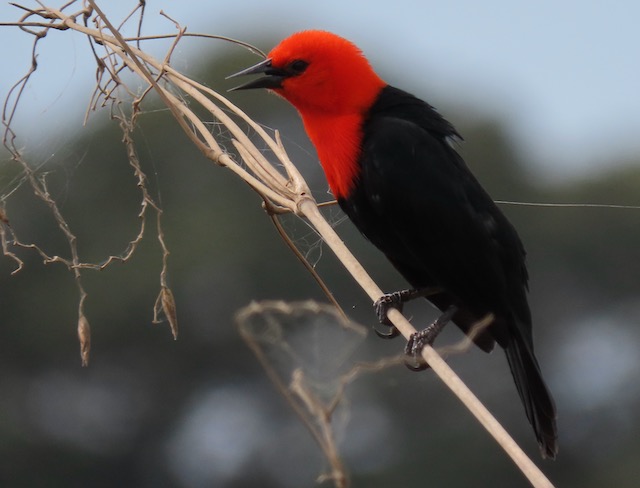 Our fourth utterly different ecosystem was the Atlantic Rainforest of the Iguazú area just across the border into Argentina. It had been a few weeks since a cold front had come through, and butterflies were at their peak in numbers, with stunning puddle parties diverting our attention from the birds again and again.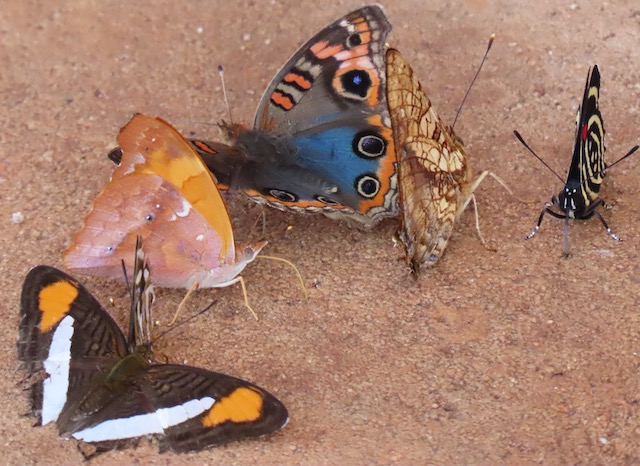 We certainly saw the spectacular falls (amongst throngs of mostly Argentinian tourists) but some birds still took center stage, such as Black-fronted Piping-Guan, Sharp-tailed Streamcreeper, Plush-crested Jays, and an intently feeding Robust Woodpecker in the forest understory.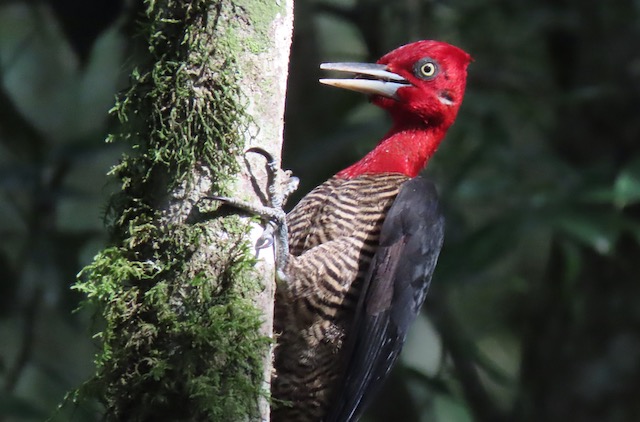 Posted: August 12, 2022