May 18: Jake Mohlmann on how he fills in his cancelled-tour time
I have been fortunate enough to have my other occupation both flexible to some degree and deemed essential by the states of California and Nevada where I work as a biologist surveying and monitoring threatened and endangered species. Near Desert Center California I spent a week monitoring several Desert Kit Fox dens to see how the families were progressing this season. In the early spring families of foxes are having pups and tend to be more approachable than usual.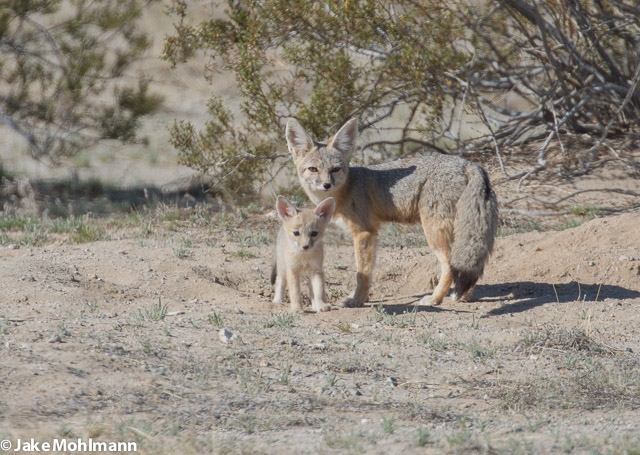 A young Desert Kit Fox pup emerges with mom nearby.
Most of my research this spring has been with the endangered Mojave Desert Tortoise, hoping to confirm that populations of this reptile remain healthy.
Inspecting a Desert Tortoise for distinguishing features.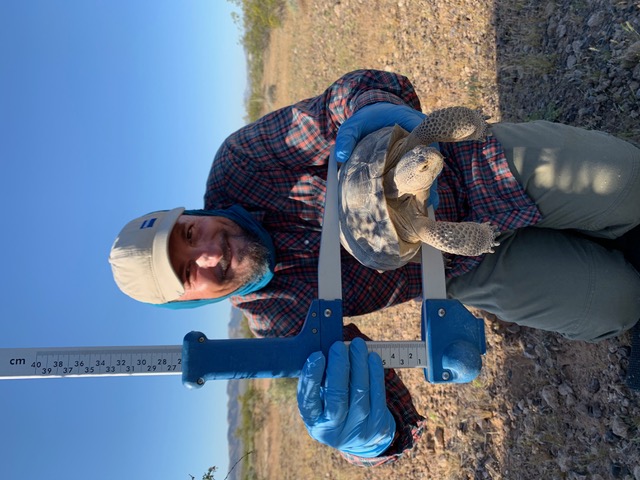 Taking measurements on an adult tortoise.
While traversing the seemingly endless desert there's never a time I stop birding. Despite the reputation of the desert being deserted, wildlife thrives in this region with beautiful annual flower blooms, huge migrating flocks of birds, and sometimes rare denizens like nesting raptors. Occasionally I'll flush a roosting owl in the large washes meandering through the landscape, like the other day when a Long-eared Owl was just as surprised to see me as I was to see it turned out to be the bird that flushed from an Ironwood Tree at close range.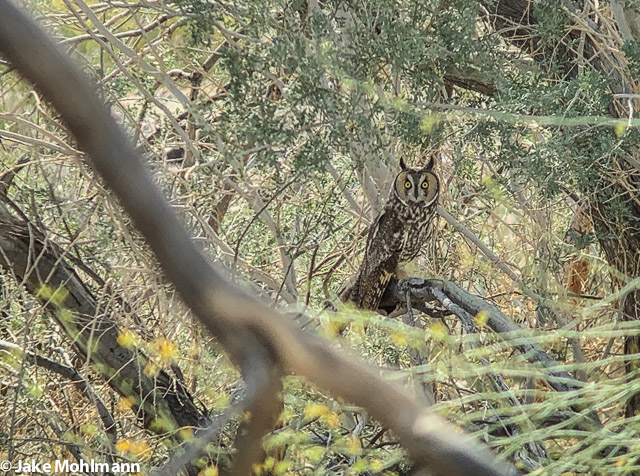 Long-eared Owl breeds in the desert southwest
Posted: May 18, 2020