September 17: Susan Myers on her recently completed tour, Borneo: Sabah
As we've come to expect over many years, our Borneo experience was full of fabulous bird sightings, as well as amazing mammals, reptiles, amphibians, insects and plants. In this incredibly biodiverse part of the world it's very difficult to choose highlights - there are just too many to list here. What a great problem to have! We divided our time on this fourth largest island between four main sites: the montane forests of Mount Kinabalu, the lowland swamp and riparian forests of the Kinabatangan River and lastly in the hill forests of Tabin and the Danum Valley.
On Mount Kinabalu we sort of managed the Whitehead's hat trick, although one of them, the spiderhunter, was a brief flyover. But the Whitehead's Trogon and Broadbill more than made up for that minor disappointment!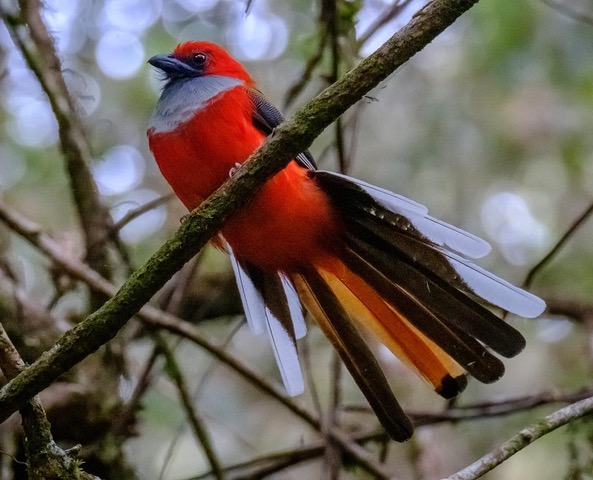 Whitehead's Trogon
We encountered most of the montane endemics as well. Birds with evocative names such as Golden-naped Barbet, Bornean Stubtail, Mountain Wren-Babbler and Crimson-headed Partridge, to name but a few.
Moving on to our next site on the Kinabatangan, we made a detour to check out the three species of swiftlet nesting in the Gomantong Caves. We waited until dusk to see the incredible spectacle of thousands and thousands of bats exiting the caves for their nocturnal forays only to be preyed upon by the waiting Bat Hawks.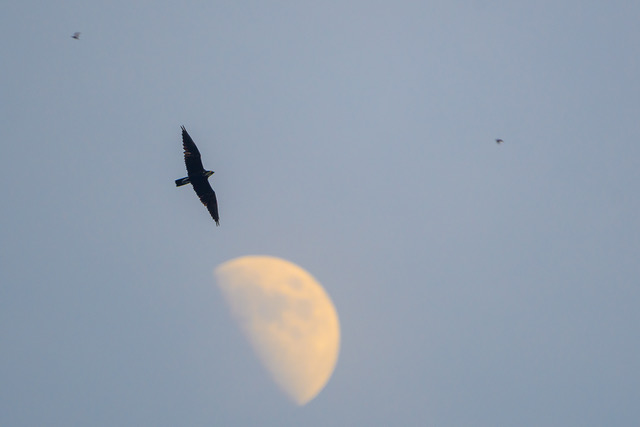 Bat Hawk
During our two days on the river, we birded by boat and found healthy numbers of the extraordinary Proboscis Monkeys, endemic to the swamp forests of Borneo.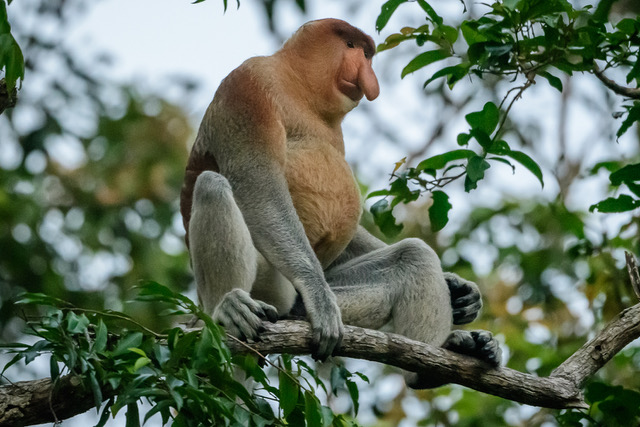 Proboscis Monkey
Of course, there were many birds, too and standout amongst them were the crazy-looking White-crowned Hornbills, a very lovely Hooded Pitta and gem-like Blue-eared Kingfishers.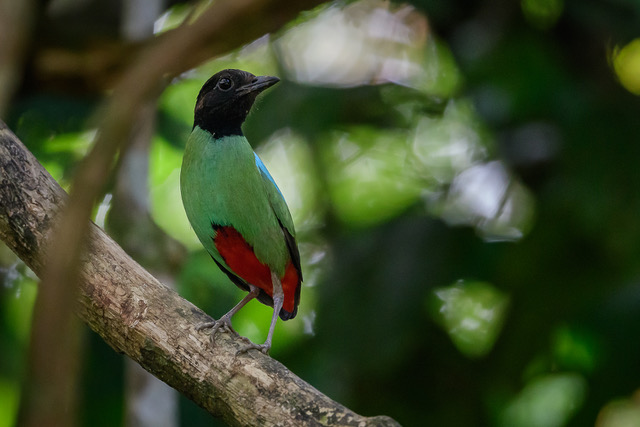 Hooded Pitta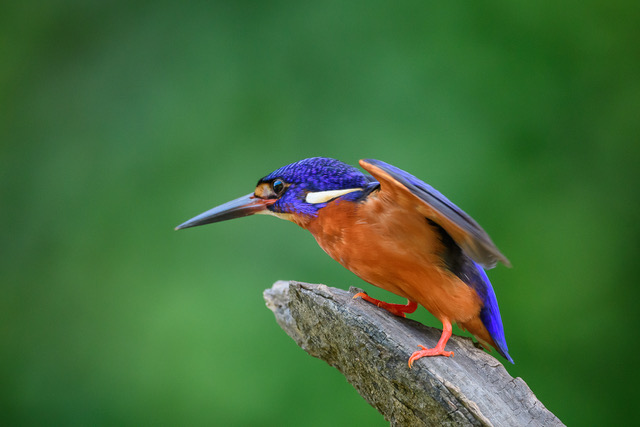 Blue-eared Kingfisher

White-crowned Hornbill
On top of that, and for the first time in a few years, we had fantastic views of a Bornean Pygmy Elephant as she fed and then swam across the river. A very memorable experience indeed!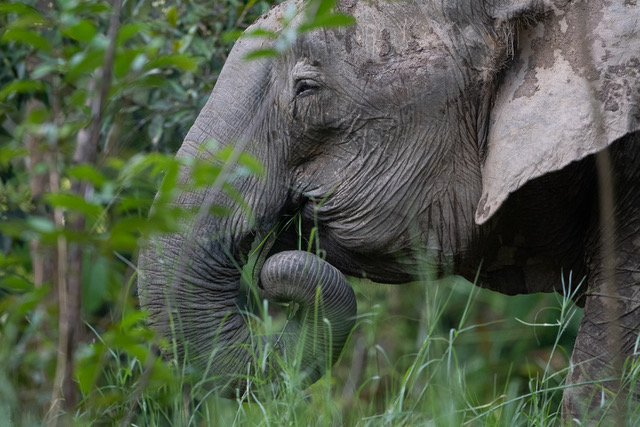 Bornean Pygmy Elephant
In the Tabin Wildlife Reserve we spent two days exploring the excellent forest and found much excitement in the form of Red-naped Trogon, Blue-headed Pitta and multiple species of spiderhunter - Thick-billed, Long-billed, Yellow-eared and Spectacled.
[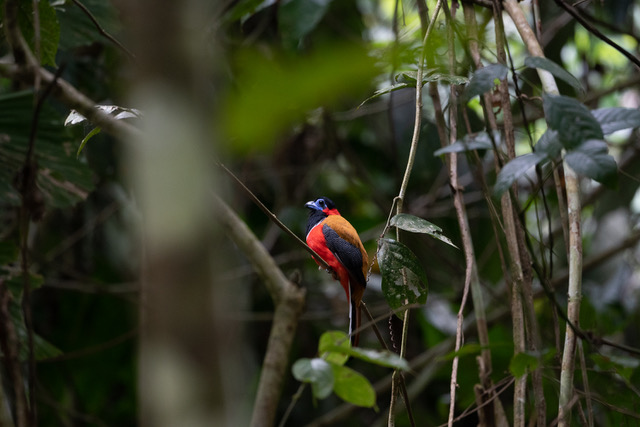 Red-naped Trogon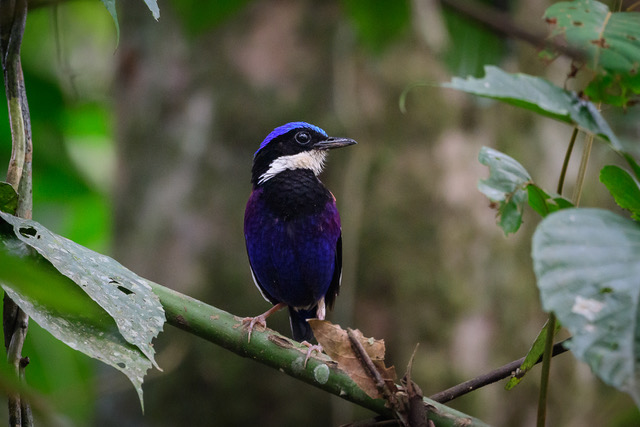 Blue-headed Pitta
A big highlight was this stunning beauty, a female Bornean Keeled Pit Viper.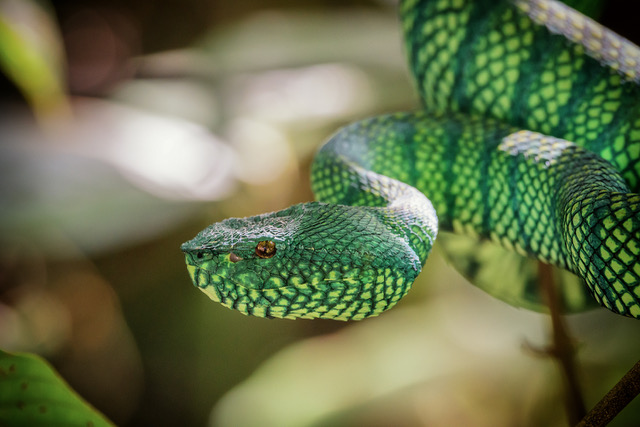 Bornean Keeled Pit Viper.
Our last destination was the incomparable Danum Valley, where we enjoyed a number of night drives the highlight of which was a Sunda Frogmouth, surely one of the world's weirdest group of birds.


Sunda Frogmouth
During our day time birding, we had pheasants, pittas, wren-babblers, barbets, woodpeckers and so much more. And that's just the birds - we also had an array of frogs, reptiles, insects (especially butterflies) and mammals. So much excitement. This area is surely one of the best places to be a naturalist anywhere - I wish I could spend a year here!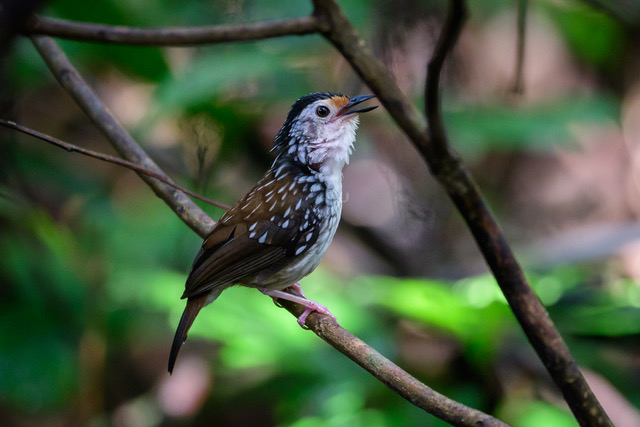 Striped Wren-Babbler


Bornean Crested Fireback (Pheasant)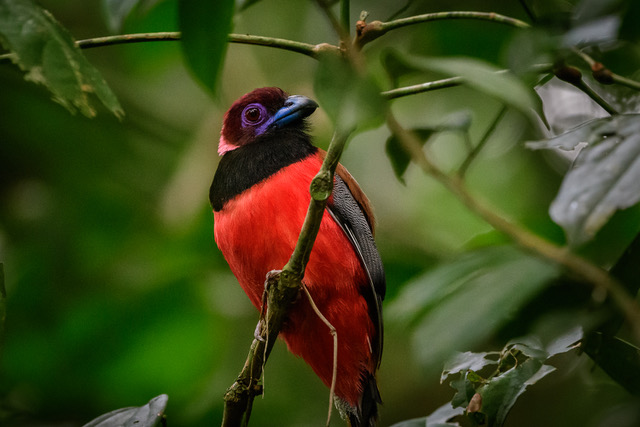 Diard's Trogon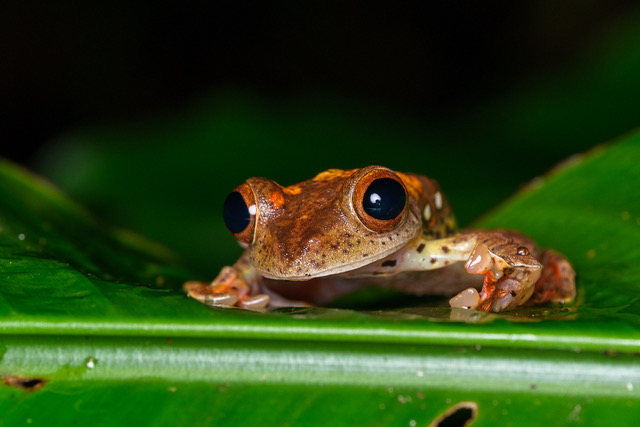 Harlequin Flying Frog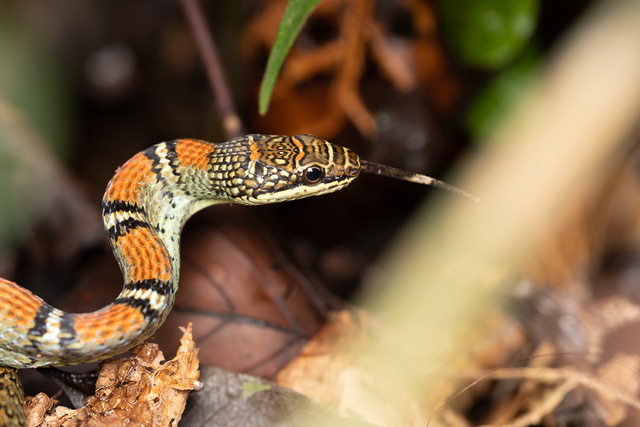 Twin-barred Tree Snake eating a Yoshii's Bent-toed Gecko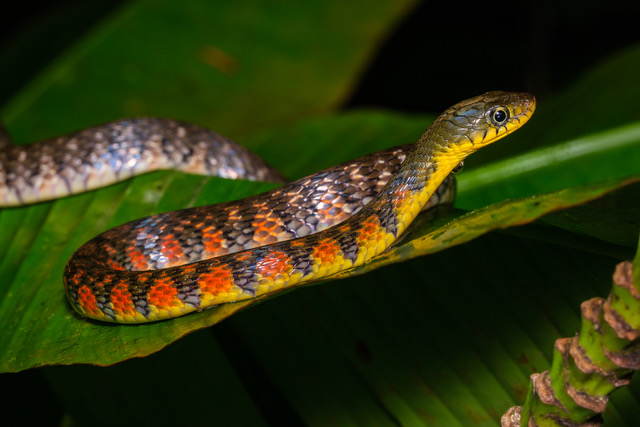 Triangle Keelback
Borneo is an unforgettable experience and there is literally never a dull moment. There really are very few places in the world that can match the extraordinary biodiversity of this amazing island!
Posted: September 17, 2019