August 11: Derek Lovitch on his recently completed tour, Maine and New Hampshire
Covering over 1300 miles in eight full days of birding (all in Maine except for about 20 hours in New Hampshire), we tallied 158 species of birds. While this was a few species below our long-term average – mostly due to an afternoon limited by high winds and a morning lost to heavy rain – none of our priorities were missed. Twenty-three species of warblers (including Mourning and Bay-breasted), 13 sparrows (including Nelson's and Saltmarsh), seven thrushes (yes, including Bicknell's), six flycatchers, five terns (including lots of Roseate and Arctic), five vireos, and four alcids were recorded.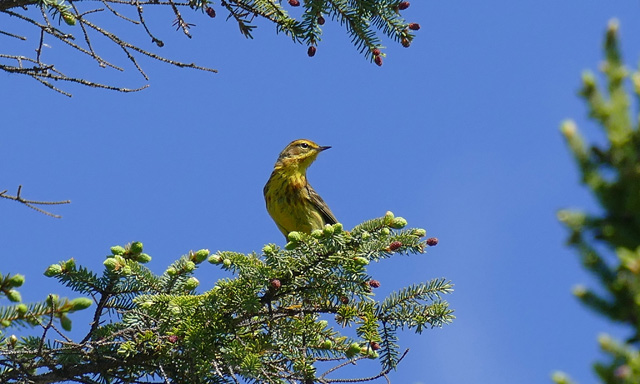 Palm Warbler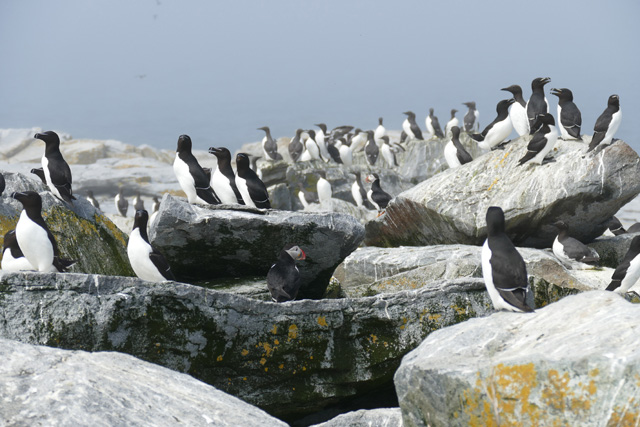 A mix of Alcids on Machias Seal Island
All of the major resident boreal species (e.g. Black-backed Woodpecker, Spruce Grouse, Boreal Chickadee, and Canada Jay) were exceptionally well-seen. We caught up with a Little Egret – a species (perhaps an individual) that has become a fixture in summer in southern Maine for the last five years.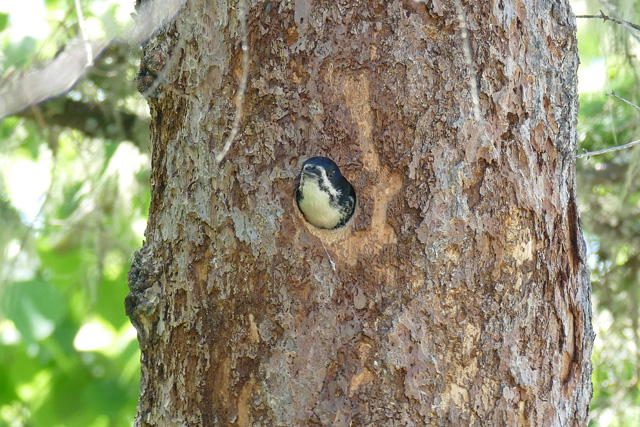 A female Black-backed Woodpecker peering from a nest hole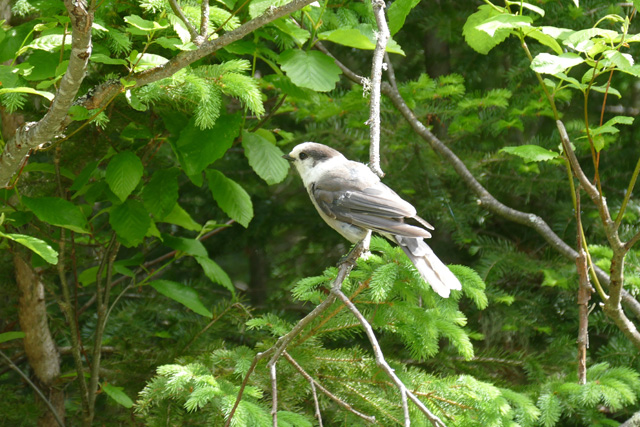 Canada Jay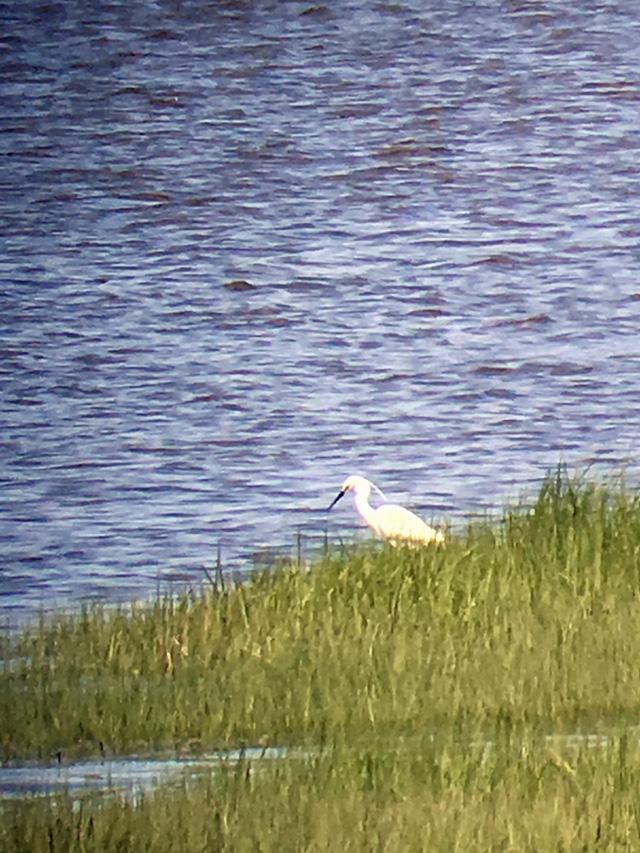 Little Egret
With many species reaching the northern limits of their breeding range in southern Maine, and many species reaching the southern or southeastern limits of their breeding range in Western and Eastern Maine, we covered a remarkable diversity of habitats in order to record as many of them as possible. We started in the saltmarshes and dunes of Maine's southwestern Coast, surrounded by Saltmarsh and Nelson's Sparrows (and hybrids thereof), Roseate Terns, Piping Plovers, and a variety of wading birds at the absolute northernmost limit of their breeding range. By the end of the second day, we are almost 6000 feet higher, being serenaded by Bicknell's Thrushes and Blackpoll Warblers near the top of Mount Washington on an exclusive after-hours tour.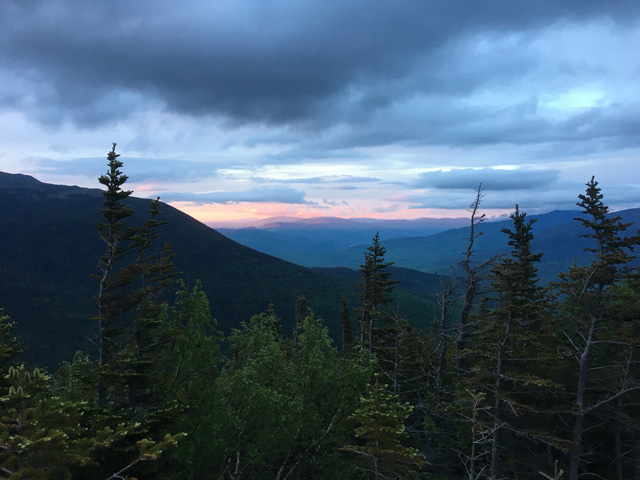 The White Mountains of New Hampshire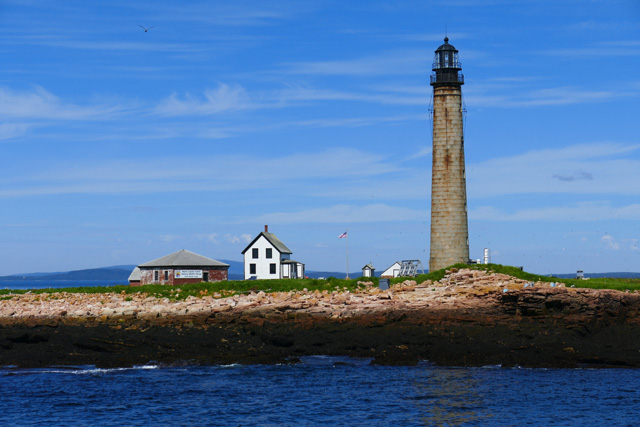 One of more than 60 lighthouses, most of them active, on the Maine coast
Then, we worked our way across the state – through boreal forests and lowland lakes and marshes – to arrive "Downeast" where we saw Spruce Grouse and Bay-breasted Warblers and visited an offshore island to get up close and personal with the region's famous breeding seabirds.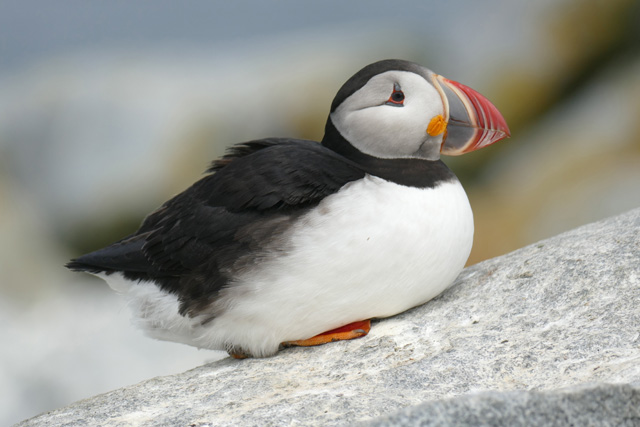 Atlantic Puffin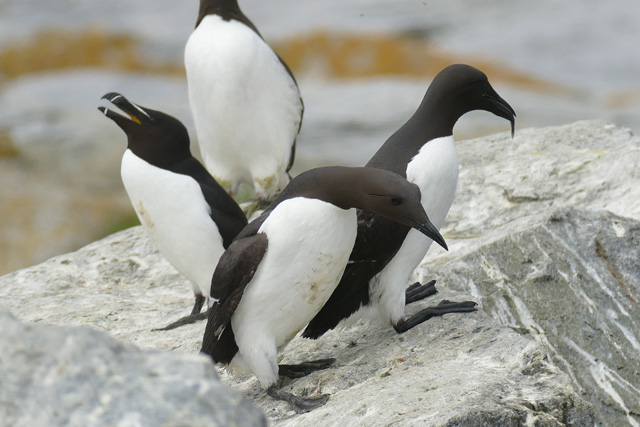 A Razorbill and Common Murres.
Oh, and plenty of lobster was consumed!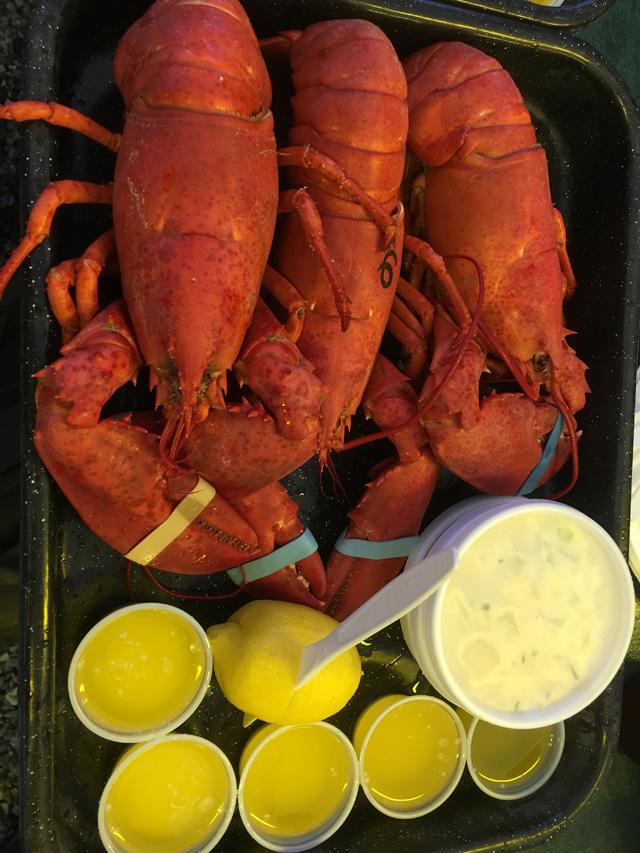 Yum...
Posted: August 11, 2019