May 28: Gavin Bieber on his recently completed tour, Arizona: Owls and Warblers
This year's May tour fell in the middle of a mild and wet spring with temperatures significantly lower than average and migrant birds dispersed widely at all elevations including the greener than usual desert floor. Since it's an owls and warbler trip our highlights often come from those groups. Among the nine species of owls detected, the cooperative Spotted Owl and inquisitive Whiskered Screech-Owl were memorably close.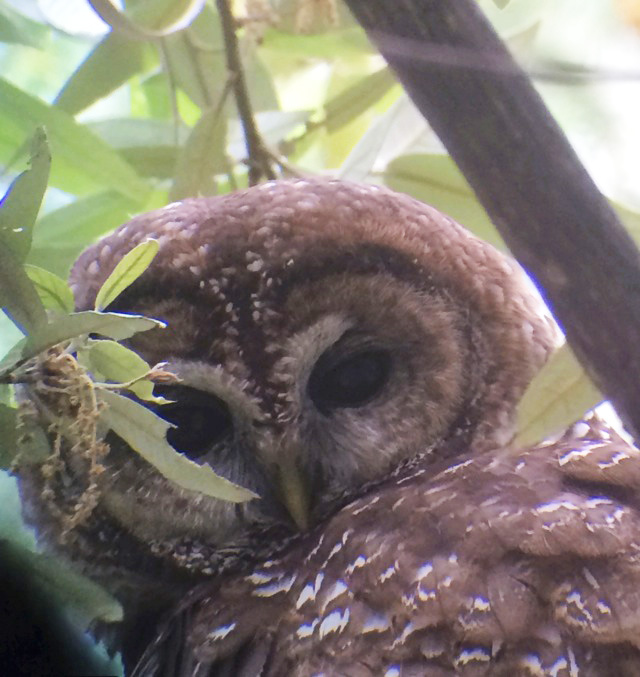 Spotted Owl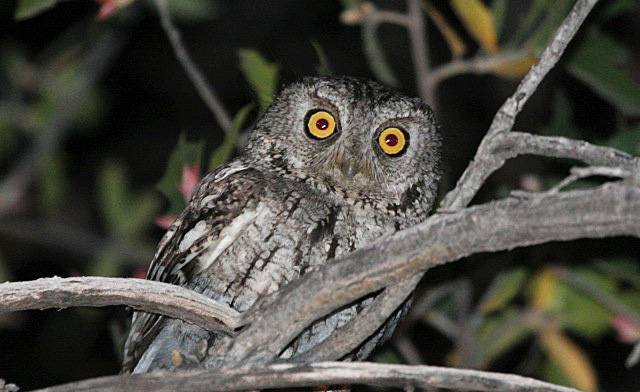 Whiskered Screech-Owl
As always, the warbler show was excellent, with our favorite local species likely the Red-faced Warbler.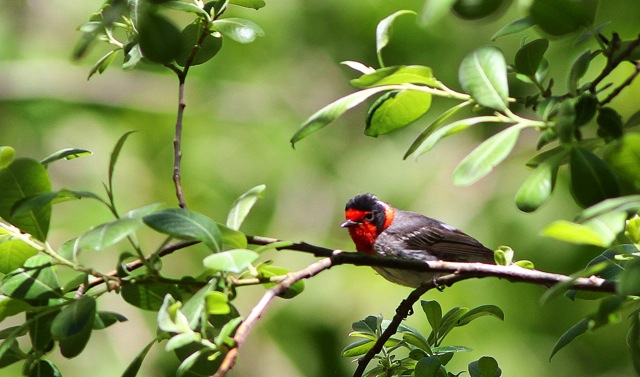 Red-faced Warbler
We also managed excellent views of several scarce border species such as nesting Black-capped Gnatcatchers and Buff-collared Nightjars, as well as the handsome Five-striped Sparrow which showed well at the south end of California Gulch.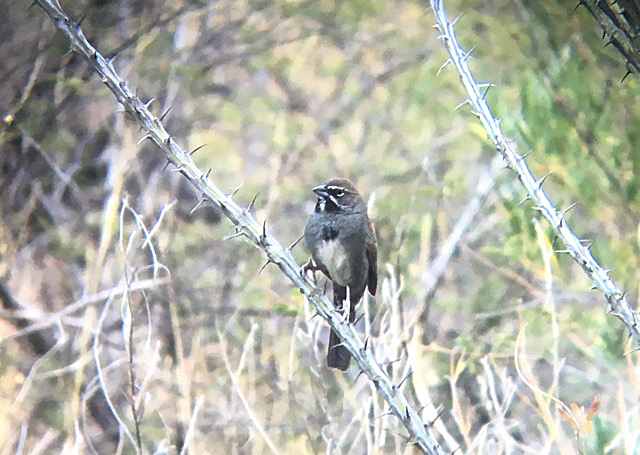 Five-striped Sparrow
As usual, hummingbirds are a focus of the tour as well, and we found seven species including several showy Blue-throated Hummingbirds.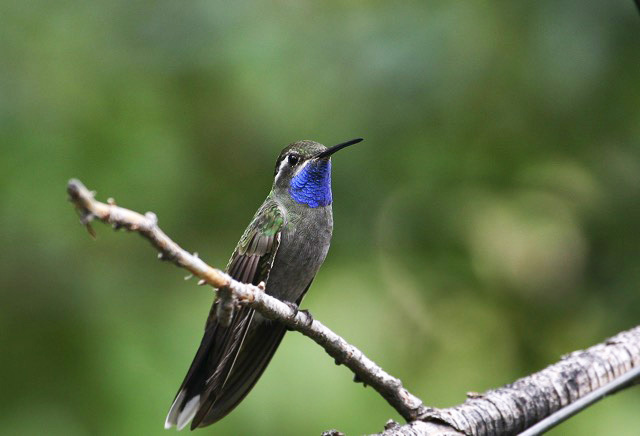 Blue-throated Hummingbird
We particularly enjoyed the nesting pair of Rose-throated Becards along the Santa Cruz River.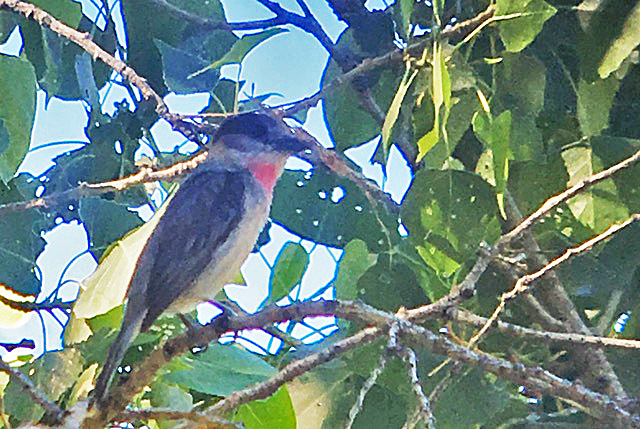 Rose-throated Becard
Combining a wide array of spectacular birds – 206 species this year, I think ­- with a nice supporting cast of mammals, reptiles and butterflies, and with fantastic desert landscapes, Southeastern Arizona always seems to provide a truly excellent tour!
Posted: May 28, 2019