Gorgeous weather, delicious food, amazing scenery, and a great group were highlights of this year's Baja California tour. Belding's Yellowthroat was one of the few serious target birds we hoped to see, and it was one of the first birds on our first morning at the San José Estuary.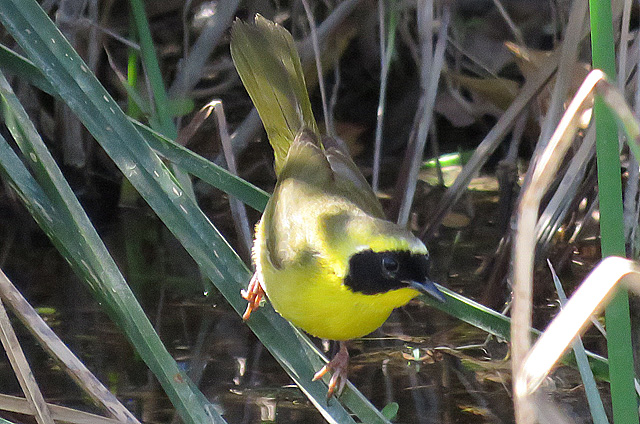 Belding's Yellowthroat
Another hoped-for bird that showed well was the endemic subspecies of Northern Pygmy-Owl, which was mobbed by the endemic Xantus's Hummingbird, providing for a very rare photo opportunity.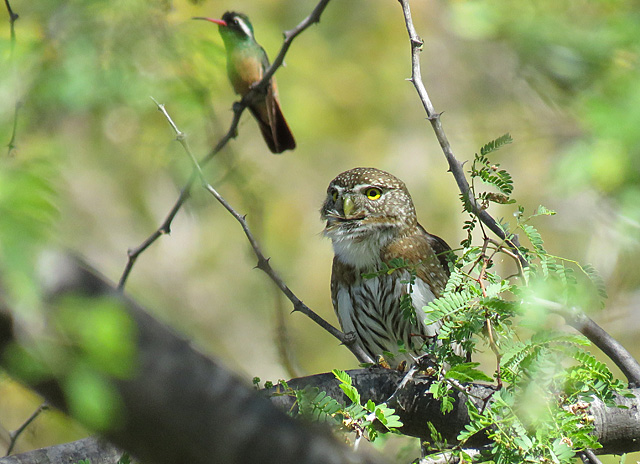 Northern Pygmy-Owl (Cape), Xantus's Hummingbird
Our non-endemic bird highlights were many – including an incredibly confiding and curious Greater Roadrunner that approached within a few yards of the group. A video of the bird can also be seen here: https://youtu.be/-6mniFw5mkM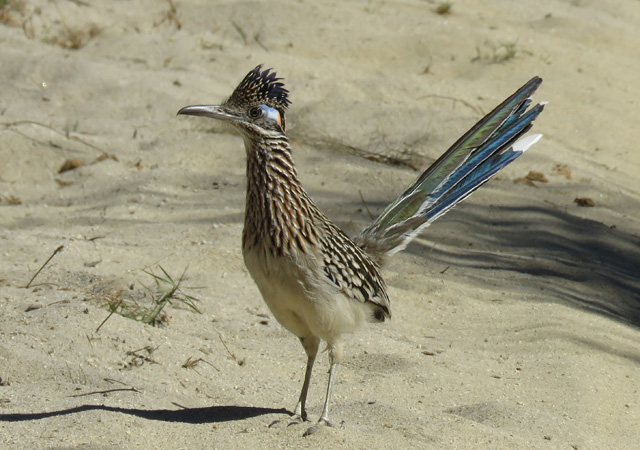 Greater Roadrunner
The natural history of the Baja California peninsula is fascinating and beautiful. Rains earlier in the season had allowed for lush growth that attracted many butterflies, including this gorgeous Silver-banded Hairstreak.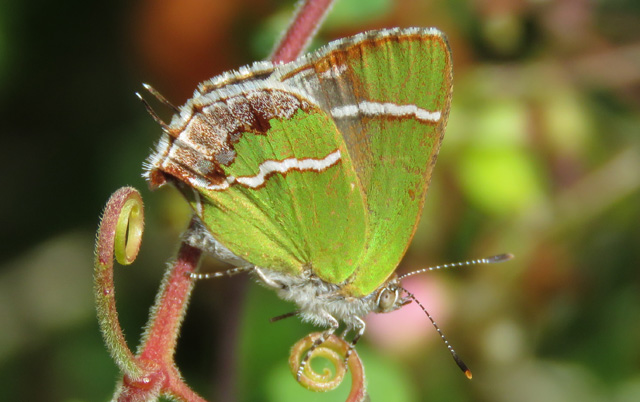 Chlorostrymon simaethis sarita
One of the highlights was our whale watching boat trip on Magdalena Bay. Several whales cavorted near our boats, and one even swam right underneath us only a few feet deep.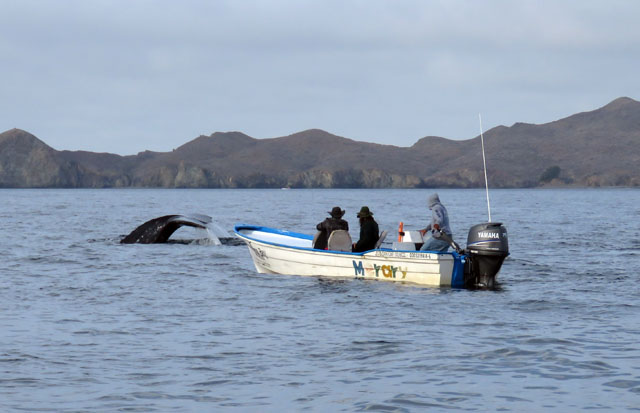 Whale Watching on Bahia Magdalena
The food everywhere was excellent, especially the perfectly fresh seafood. Here at Puerto Magdalena, the chef shows us our spiny lobster lunch that he was about to prepare, perhaps the best meal of the trip.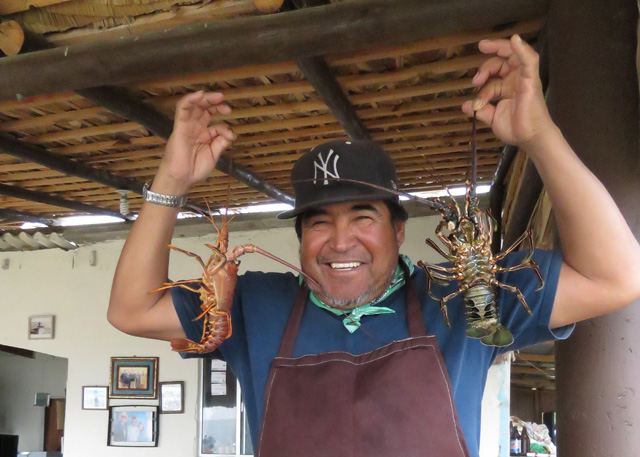 Lunch at Magdalena Fishing Village.JPG
Posted: April 01, 2019