We just finished a week of wet season birding on the Pacific slope of the Andes around Mindo. We didn't have a lot of blue skies, but we did see a lot of blue birds… and yellow ones, and red ones, and green ones, and various combinations of those colors and more. We found nearly three hundred species including 35 species of hummingbirds and 33 species with "tanager" in their names. Pretty orchids, colorful lizards, and great big beetles all added to the good time.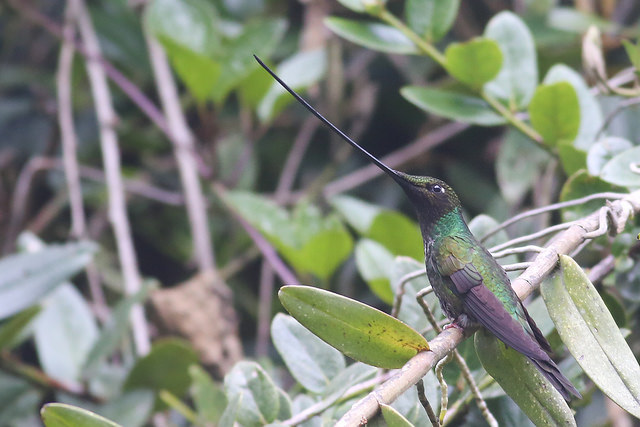 The insanely proportioned Sword-billed Hummingbird was one of the regulars at the high elevation reserve of Yanacocha. It perches with its bill held vertical perhaps to avoid tipping over.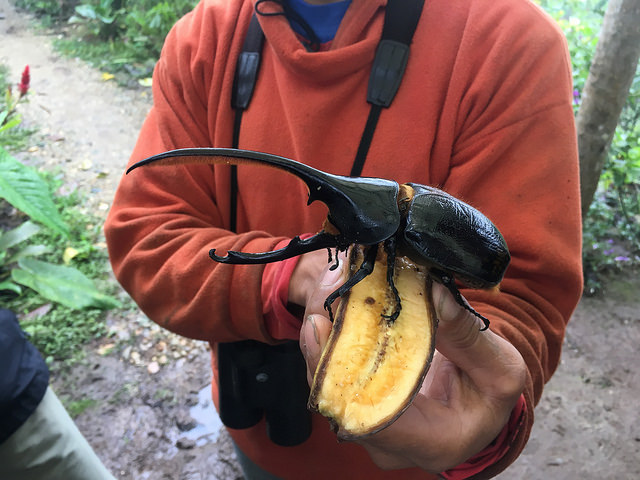 This rhinoceros beetle was bigger than many of the birds we saw.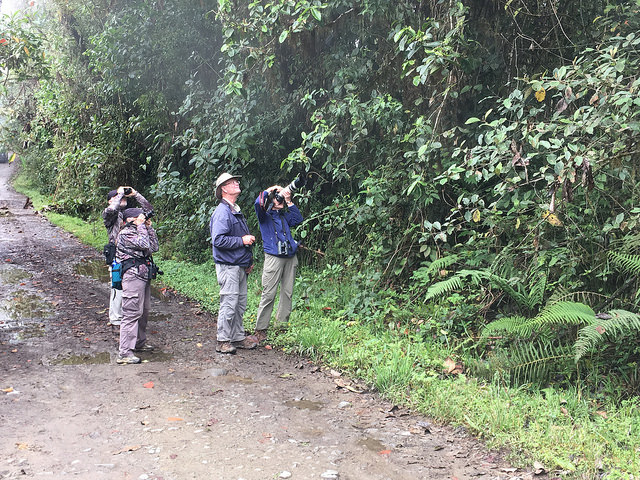 With new highways, the old and disused mountain roads made getting into the thick forest hardly a problem.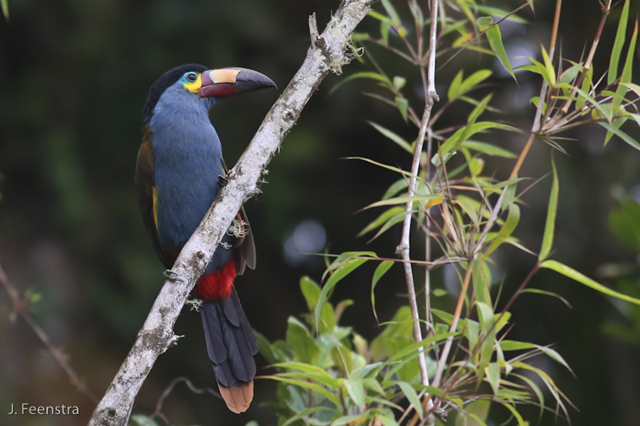 We saw multiple multi-colored Plate-billed Mountain-Toucans in the expansive cloud forest reserves around Mindo.
Posted: February 11, 2018