As usual this trip was a great mix of seabirding and landbirding. From huge Wandering Albatrosses to the tiny and enigmatic Pincoya Storm-Petrel, and from magnificent Magellanic Woodpeckers to elusive tapaculos, each day produced something special. Our at-sea day south of Chacabuco was undoubtedly 'day of the albatross,' with six species around the ship all day...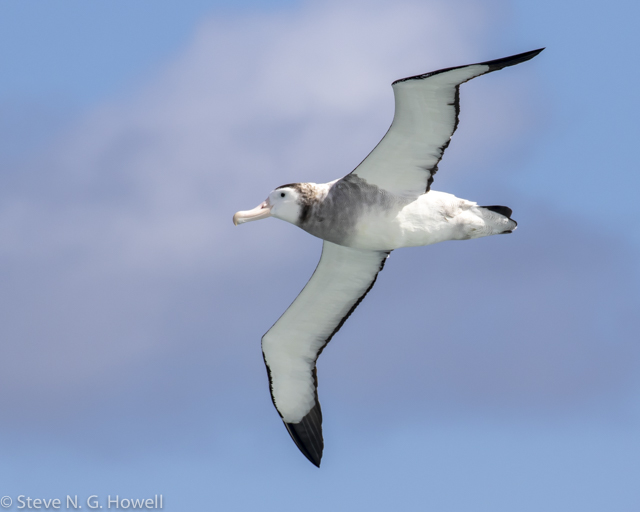 ... including this female Antipodes Wandering Albatrosses sailing at eye level from Deck 15!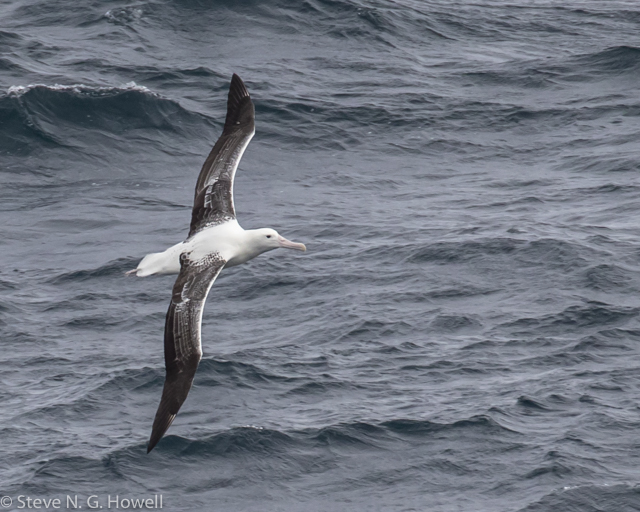 Plus both Southern (here) and Northern Royal Albatrosses regularly cruising past the bow.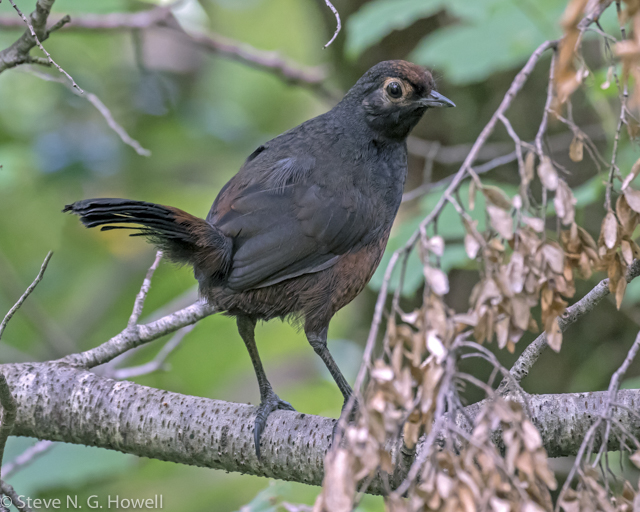 The day before we enjoyed scope views (yes, you heard correctly!) of the normally elusive Black-throated Huet-huet (pronounced wet-wet), a massive tapaculo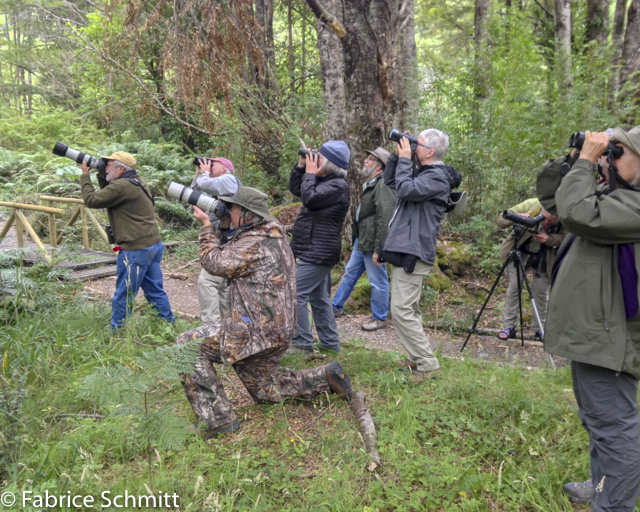 ... here being stalked by the group...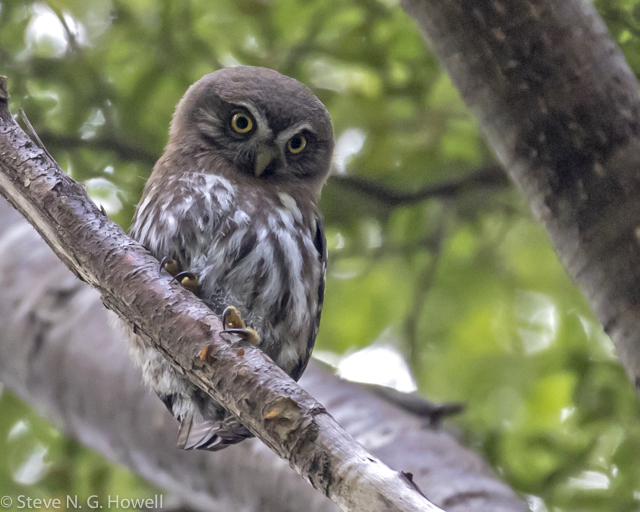 Plus an endearing young Austral Pygmy-Owl.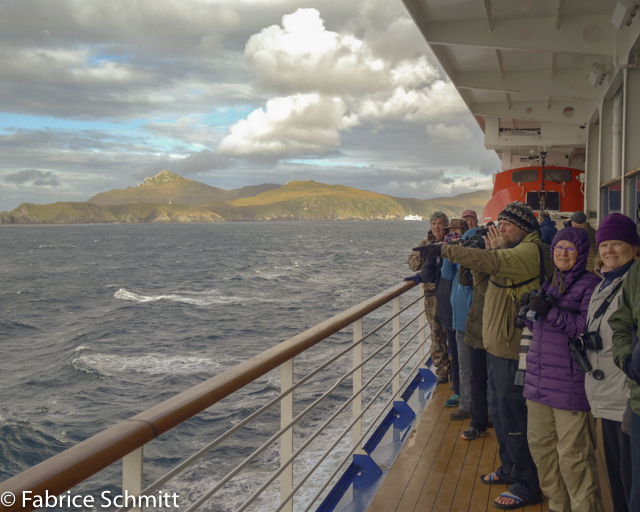 Rounding Cape Horn on a sunny but windy day, where we saw the southernmost Andean Condors sailing over ocean cliffs!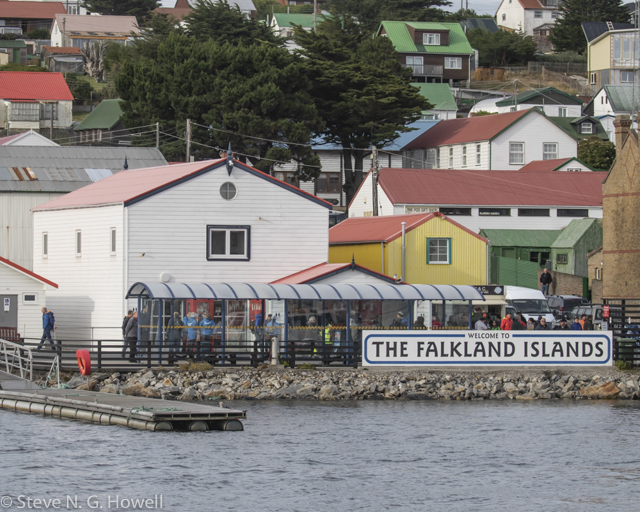 Our landing approach at the colorful Falkland Islands, where we visited the King Penguin colony and appreciated life at an island outpost.
North of the Falklands, the stormy seas were coming from behind us, making for a very comfortable day of 'unrelenting' gadfly petrels—hundreds of Soft-plumaged and Atlantic Petrels around the ship all day. Here a Soft-plumaged Petrel 'in habitat' during the morning…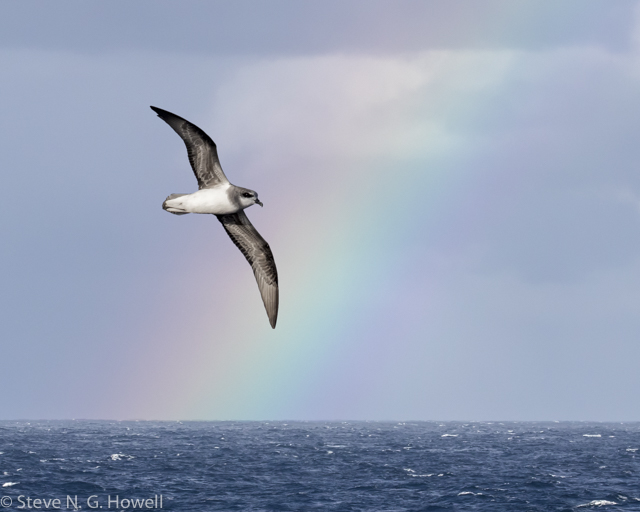 ... and here another Soft-plumaged Petrel in the afternoon as the seas settled down.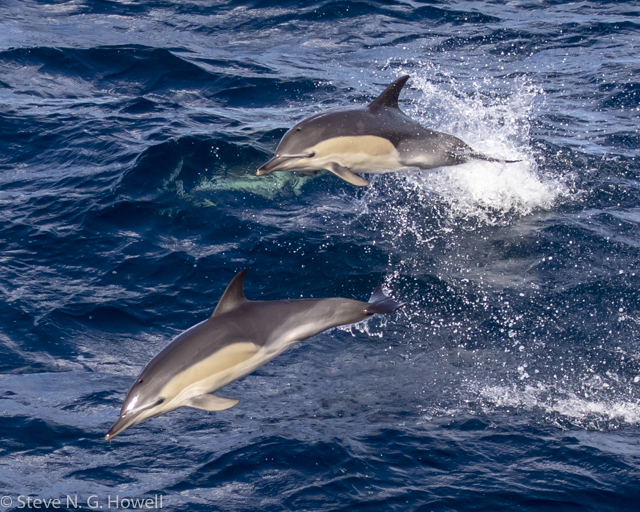 As we approached Uruguay, the sealife shifted again, with lots of Yellow-nosed Albatrosses and hundreds of Common Dolphins, marking the end of some remarkable seabirding.
Posted: March 08, 2019