In Memory of David Fisher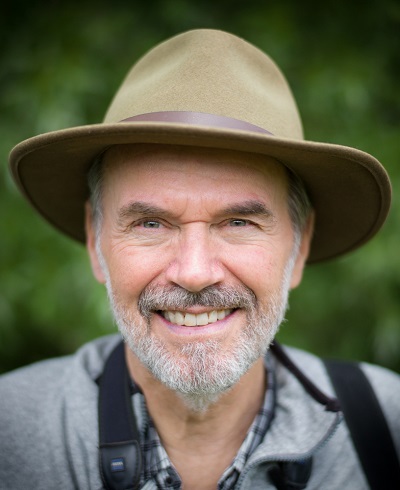 It is with great sadness that we announce the death of David Fisher, co-owner of Sunbird, WINGS' sister company in the UK. David passed away on May 22nd after a year of dealing with a form of lung cancer, something he kept largely to himself.
In his early years David studied to become a teacher and it was a natural progression that this, along with his love of birdwatching, took him to work for the Royal Society for the Protection of Birds as part of their Young Ornithologists Club. David left the RSPB in1984 to help establish Sunbird, and went on to become its main tour leader and guiding force for many years.
As a tour leader David was exemplary, someone who took a huge delight in showing birds to other people. One of his guiding principles was that he was there for the participants, not for himself and his methodical and meticulous approach to all aspects of running a tour ensured that the participants had the best possible experience. Over many years of travel and tour leading David established a vast network of friends and contacts throughout the birding world. Since his passing one overriding sentiment expressed by those who came in touch with him was how he was always so friendly, always smiling and always keen to help others.
David led tours to many parts of the world. He established an excellent series of tours to Australia and also had a passion for Kenya, leading him to become first a member and then chairman of the East African Rarities Committee. However perhaps his real passion was South America and his extensive portfolio of tours there took him to almost every country on the 'bird continent'. It was therefore pre-ordained that he become involved with the Neotropical Bird Club, eventually taking on the role of chairman, a task to which he devoted an enormous amount of time and effort.
David loved all aspects of the natural world. When he effectively retired from tour leading several years ago he devoted his life to traveling, not only to find birds but also to enjoy all manner of wildlife experiences. This sometimes meant he would occasionally turn up on tours, usually but not always ours, as a client, and he was always to be found at the annual British Birdwatching Fair where he thoroughly enjoyed catching up with old friends.
As a tour leader David amassed an incredible collection of bird recordings, many of which were later donated to relevant national sound archives. When he stood down from tour leading David developed a passion for photography, something he insisted on avoiding as a tour leader as he always maintained it was a distraction from the constant job of 'leading the tour'. But having taken it up, David approached bird photography with his usual thorough manner and he has left us with a superb collection of images from his travels.
David was a great colleague, utterly honorable, even-tempered and wise. We will miss him greatly.
- Steve Rooke (Managing Director, Sunbird Birding Tours)
Updated: June 2021